---
---
Body Piercings - The Extreme Self Expression!
Body piercings is a subtle or extreme form of self-expression that is becoming extremely popular in the past few decades. Though evidence suggests that various parts of the bodies have been pierced centuries ago, the reasons could be due to spiritual, or ritual customs and beliefs observed in those times. The mummified body of Otzi, the Iceman, was found 5,300 years ago in a glacier in Austria, with his ears pierced and we know that several African, South American and American tribal cultures used to get their lips and tongue pierced and stretched thousands of years ago.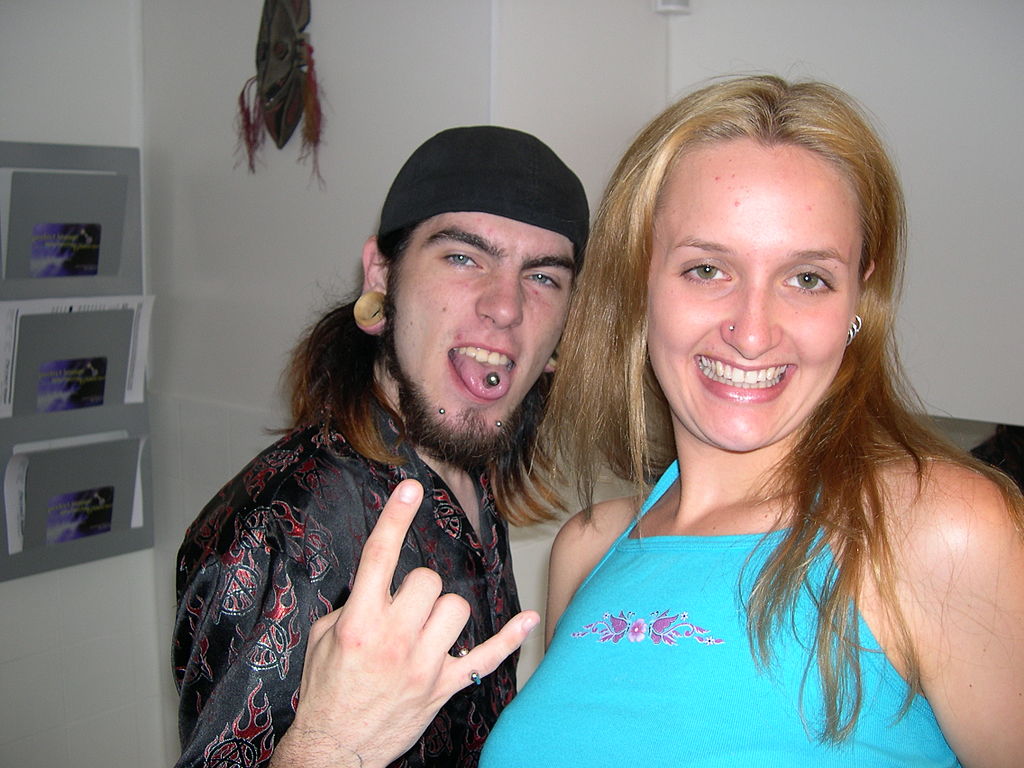 In the 3rd century, the Kamasutra was written by an Indian, on the art of making love. There are many illustrations of piercings on the genitals and nipples with pins and other objects for the purpose of enhancing sexual pleasures and titillating the senses. Soon after World War II, many subcultures, such as the gay male groups and punks decided to get their bodies pierced, as a form of rebellion, against culture or enhancing sexual pleasures, using aesthetic appeal. In 1970, Malloy and Ward, from California decided to resurrect this art of puncturing, or modifying parts of the human body and enhancing it with items of jewelry. Piercings is ideally done with a very sharp beveled needle that can be straight, or curved, depending on where the body is to be pierced. Though several methods of piercing have been introduced, the best way to go about it is to find a registered practitioner, who does these piercings in a sterile clinic, with disinfected needles and tools, such as pliers or forceps. It is important that the part of your body to be pierced should be cleaned with a good antibacterial soap and a one-time use needle, used for the piercing. It should immediately be disposed off into a sealed bag and not reused for another person, as there is always the danger of contacting some air-borne disease, such as HIV, Hepatitis B etc.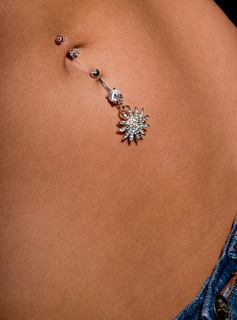 Healing process for Body Piercings
The healing process for body piercings goes through several stages. In the first phase, the area that is pierced is inflamed and has to be kept clean, to avoid any form of infection. It is not advisable to use anything more than saline solutions and ice packs to keep the area from getting infected or scarred. In the second stage, which is the proliferation phase, cells are formed by proteins in the body, which start to heal the puncture. This may take anywhere from weeks to a year to heal. During the remodeling, or maturation stage, the cells are stabilized and the area is strengthened. It is important to take doses of Zinc and Vitamin C to hasten the healing process.
Do not use gold, silver or gold plated jewelry initially. The safest types of jewelry to use are those made up of titanium, niobium, platinum, palladium or surgical stainless steel. Today body piercings is being accepted in the mainstream of society by many people. Apply different styles and sizes as permitted depending on the area, to make a fashion statement.
Top 10 Most Extreme Body Piercings Video
These piercings are so extreme, that even by looking at these pictures, you will feel pain all over your body. Enjoy as we give you the Top 10 Most Extreme Body Piercings.

Piercing my own nipple

Have A Great Story About Body Piercing?
Do you have a great story about this? Share it!
What Other Visitors Have Said
Click below to see contributions from other visitors to this page...

Body Piercings - The Extreme Self Expression! to Facial piercings
Silver Body Jewelry for Body Piercings
Nipple Piercing - Increase your Sensuality
---
Keep this website running!
All of the contents on this site have been made in my own spare time. I also pay for the domain name nose-piercings.com out of my own pocket and write and maintain the documentation and web pages on this site. All of this takes up a considerable amount of my time.
I provide all of this for free, because at the end of the day, it's nice to think that there are people out there who find this stuff useful. It is always reassuring to receive emails from people to thank me for my work, and it is mainly this which keeps me going. However, the fact is that all of the stuff here costs a significant amount of my spare time and a little bit of my own money, so any donations (no matter how small) are very much appreciated.
You can make a donation with your credit card via secure PayPal. You can choose any amount and pay in any currency supported by PayPal. Simply click on the icon below to donate!
---
A tree is not a project for us; a tree is our life.
Join Us at Facebook!