Come Mantenere Pulito il Piercing al Naso. Ecco alcuni dei migliori suggerimenti Aftercare per il piercing al naso di APP;
Farsi il piercing al naso è un modo meraviglioso per adornare il viso! E il tuo prossimo passo è familiarizzare con le corrette tecniche di post-cura del piercing al naso in modo che il tuo piercing guarisca il più rapidamente e senza incidenti possibile. Impara cosa fare in anticipo in modo da poter iniziare la cura adeguata immediatamente dopo il piercing.È molto importante seguire i consigli post-trattamento del piercing forniti dal tuo piercer. Hai riposto la tua fiducia in lui o lei per eseguire il piercing, quindi dovresti accettare l'esperienza di quella persona.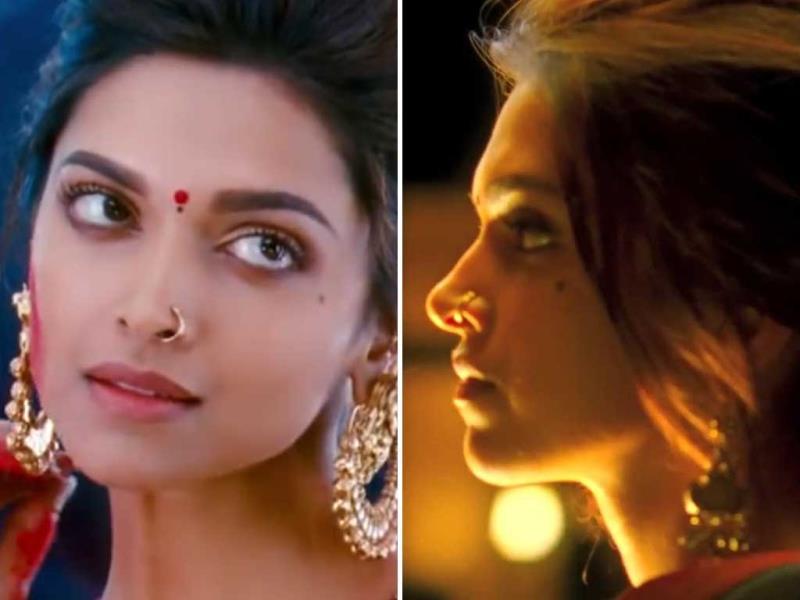 PIERCING NASO DOPO LA CURA: SOLUZIONI PER LA PULIZIA
Utilizzare una o entrambe le seguenti soluzioni per la guarigione dei piercing:
Soluzione salina sterile confezionata senza additivi (leggere l'etichetta) o una miscela di sale marino non iodato: sciogliere 1/4 cucchiaino di sale marino non iodato (privo di iodio) in una tazza (8 once) di distillato caldo o acqua in bottiglia. Una miscela più forte non è migliore; una soluzione salina troppo forte può irritare il piercing.
Un sapone liquido delicato e senza profumo, preferibilmente antimicrobico o germicida.
ISTRUZIONI PER LA PULIZIA DEI PIERCING NASO
Lavati accuratamente le mani prima di pulire o toccare il tuo piercing per qualsiasi motivo.
Mettere a bagno le SALINE da cinque a dieci minuti una o più volte al giorno. Capovolgere una tazza di soluzione salina calda sull'area per formare un vuoto. Per alcuni piercing può essere più facile da applicare utilizzando garze pulite o tovaglioli di carta saturi di soluzione salina. Un breve risciacquo in seguito rimuoverà ogni residuo.
SAPONE non più di una o due volte al giorno. Mentre fai la doccia, insapona una goccia di sapone delle dimensioni di una perla per pulire i gioielli e il piercing. Non lasciare il detergente sul piercing per più di trenta secondi.
RISCIACQUARE abbondantemente per rimuovere ogni traccia di sapone dal piercing. Non è necessario ruotare i gioielli attraverso il piercing.
ASCIUGARE tamponando delicatamente con prodotti di carta usa e getta puliti. Gli asciugamani di stoffa possono ospitare batteri e impigliarsi sui gioielli, causando lesioni.
PIERCING NASO DOPO LA CURA: COSA È NORMALE?


Inizialmente: sanguinamento, gonfiore localizzato, dolorabilità o lividi.
Durante la guarigione: scolorimento, prurito, secrezione di un fluido giallo-biancastro (non pus) che formerà una crosta sui gioielli. Il tessuto può irrigidirsi attorno al gioiello mentre guarisce.
Una volta guarito: il gioiello non può muoversi liberamente nel piercing; non forzarlo. Se non includi la pulizia del piercing come parte della tua routine igienica quotidiana, possono accumularsi secrezioni corporee normali ma puzzolenti.
Un piercing può sembrare guarito prima che il processo di guarigione sia completo. Questo perché il tessuto guarisce dall'esterno verso l'interno e, sebbene si senta bene, l'interno rimane fragile. Sii paziente e continua a pulire per tutto il periodo di guarigione.
Anche i piercing guariti possono restringersi o chiudersi in pochi minuti dopo essere stati lì per anni! Questo varia da persona a persona; se ti piace il tuo piercing, tieni i gioielli dentro, non lasciarli vuoti.
AFTERCARE PIERCING NASO: COSA FARE


Lavarsi le mani prima di toccare il piercing; lasciarlo da solo tranne durante la pulizia. Durante la guarigione, non è necessario ruotare i gioielli.
Rimanere in buona salute; più sano è il tuo stile di vita, più facile sarà la guarigione del tuo piercing. Dormi a sufficienza e segui una dieta nutriente. L'esercizio durante la guarigione va bene; ascolta il tuo corpo.
Assicurati che la biancheria da letto sia lavata e cambiata regolarmente. Indossa abiti puliti, comodi e traspiranti che proteggano il tuo piercing mentre dormi.
Le docce tendono ad essere più sicure del bagno, poiché le vasche da bagno possono ospitare batteri. Se fai il bagno in una vasca, puliscila bene prima di ogni utilizzo e risciacqua il piercing quando esci.
PIERCING NASO DOPO LA CURA: COSA EVITARE
Evita di pulire con Betadine®, Hibiciens®, alcool, perossido di idrogeno, Dial® o altri saponi aggressivi, poiché possono danneggiare le cellule. Evita anche gli unguenti perché impediscono la necessaria circolazione dell'aria.
Evita Bactine®, soluzioni per la cura delle orecchie forate e altri prodotti contenenti benzalconio cloruro (BZK). Questi possono essere irritanti e non sono destinati alla cura delle ferite a lungo termine.
Evita una pulizia eccessiva. Questo può ritardare la guarigione e irritare il piercing.
Evita traumi ingiustificati come l'attrito degli indumenti, il movimento eccessivo dell'area, il gioco con i gioielli e una pulizia vigorosa. Queste attività possono causare la formazione di tessuto cicatriziale sgradevole e scomodo, migrazione, guarigione prolungata e altre complicazioni.
Evita ogni contatto orale, gioco violento e contatto con i fluidi corporei altrui sopra o vicino al tuo piercing durante la guarigione.
Evita lo stress e l'uso di droghe ricreative, inclusi caffeina, nicotina e alcol in eccesso.
Evita di immergere il piercing in corpi d'acqua non igienici come laghi, piscine, vasche idromassaggio, ecc. Oppure proteggi il tuo piercing utilizzando un bendaggio sigillante impermeabile (come 3M ™ Nexcare ™ Clean Seals). Questi sono disponibili nella maggior parte delle farmacie.
Evita tutti i prodotti di bellezza e per la cura personale sopra o intorno al piercing, inclusi cosmetici, lozioni e spray, ecc.
Non appendere ciondoli o altri oggetti ai tuoi gioielli fino a quando il piercing non è completamente guarito.
PIERCING NASO DOPO LA CURA: SUGGERIMENTI E SUGGERIMENTI GIOIELLI
A meno che non ci sia un problema con le dimensioni, lo stile o il materiale del gioiello iniziale, lasciarlo sul posto per l'intero periodo di guarigione. Rivolgiti a un piercer qualificato per eseguire qualsiasi cambio di gioielli che si renda necessario durante la guarigione. Visita il sito web dell'APP per individuare un membro dell'APP o per richiedere una copia della nostra brochure Picking Your Piercer.)
Contatta il tuo piercer se i tuoi gioielli devono essere rimossi (ad esempio per una procedura medica). Sono disponibili alternative di gioielli non metallici.
Lascia sempre i gioielli. Anche i piercing vecchi o ben guariti possono rimpicciolirsi o chiudersi in pochi minuti anche dopo essere stati lì per anni. Se rimosso, il reinserimento può essere difficile o impossibile.
Con le mani pulite o un prodotto di carta, assicurati di controllare regolarmente le estremità filettate dei tuoi gioielli per verificarne la tenuta. ("Righty-tighty, lefty-loosey.")
Trasportare una palla di ricambio pulita in caso di perdita o rottura.
Se decidi di non volere più il piercing, rimuovi semplicemente il gioiello (o chiedi a un piercer professionista di rimuoverlo) e continua a pulire il piercing finché il foro non si chiude. Nella maggior parte dei casi rimarrà solo un piccolo segno.
Nel caso in cui si sospetti un'infezione, è necessario lasciare gioielli di qualità o un'alternativa inerte per consentire il drenaggio o l'infezione. Se i gioielli vengono rimossi, le cellule superficiali possono chiudersi, il che può sigillare l'infezione all'interno del canale perforante e provocare un ascesso. Non rimuovere i gioielli se non indicato da un medico.
Come Mantenere Pulito il Piercing al Naso: PER PARTICOLARI CARTILAGINE AREASEAR / ORECCHIO E FACCIALE
Usa il trucco della maglietta: vesti il tuo cuscino con una maglietta grande e pulita e girala ogni sera; una maglietta pulita fornisce quattro superfici pulite per dormire.

Mantenere la pulizia di telefoni, cuffie, occhiali, caschi, cappelli e tutto ciò che entra in contatto con l'area forata.

Usa il catione durante lo styling dei capelli e consiglia al tuo stilista un piercing nuovo o curativo.

Ogni corpo è unico e i tempi di guarigione variano notevolmente. Se hai domande, contatta il tuo piercer.

Per informazioni complete sulla post-terapia del piercing al naso e consigli professionali, visitare il sito web dell'APP al seguente link; Associazione dei piercer professionisti
To the top of Come Mantenere Pulito il Piercing al Naso.
Sponsored Pages
Subscribe to our nose-piercings newsletter to stay up-to-date with the latest news, trends and articles published on this site.