Take our nose piercings survey now!
Take a nose piercings survey and see for yourself the nose piercings trends around the world and be part of the growing social experience in the world of nose piercings. Share with others what matters the most and find out what matters the most to others.
Nose piercings survey statistics 

graph

Below is some sample nose piercings survey trends statistics around the world. See for yourself what others experienced in the world of nose piercings.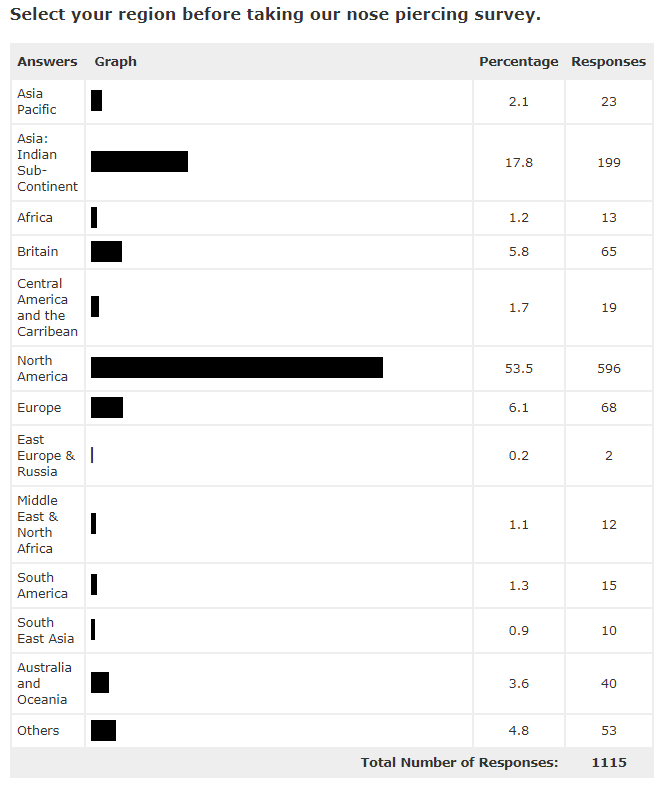 Nose piercings survey ; pain level?
Want to know what others pain level experience around the world? Take our survey to get the latest about the pain level experience.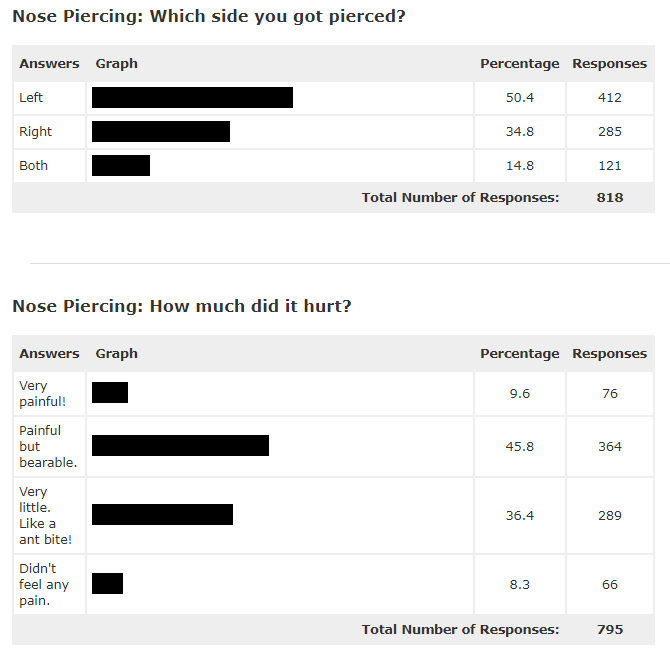 Do you have something to say? Or, Have a nose piercing story to share? Share it in the following pages.
Share a nose piercing story!
Nose piercings Gallery
Nose Piercing Videos
Nose piercings humor!
A tree is not a project for us; a tree is our life.
Join Us at Facebook!