Nose Rings - Different Varieties are Available!
Nose rings are a great way to add some style to your look and to express your attitude – as long as you have the right kind of nose rings and nose studs. There are several types of nose jewelry available in the market, and these cater to the male as well as the female market. Here is some information about the different types of nose piercings that are available.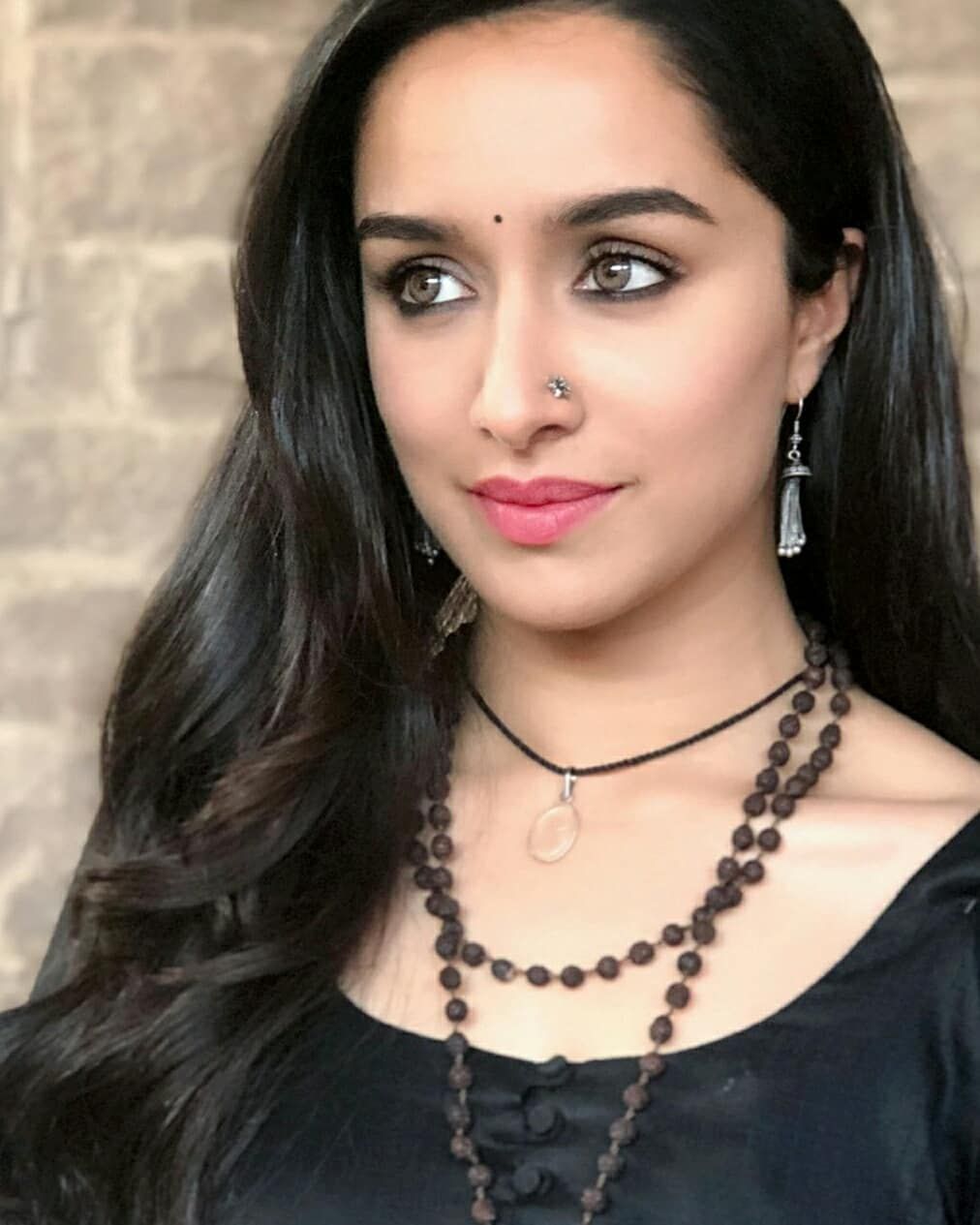 Nose Studs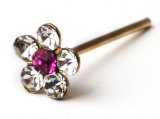 Nose studs are single studs that come out quite nicely when worn in the right manner and style. Nose studs are available in a number of materials, like gold, silver, copper, iron, stainless steel, etc. Gold and silver would be a bit expensive, but they will certainly look better than the other material nose studs that are available. You could also use single diamond studs as nose studs. When it comes to diamonds and nose studs, you can get some blue tinted diamond studs to add additional glitz and naturally, these cost more.

Spikes
This form of jewelry is best suited for the septum, and bridge piercings. People who have got a new piercing should ideally avoid this option.

Nose Screw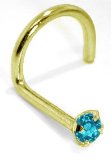 The Nose Screws quite popular in the western world. The nose screw actually is not shaped like the traditional screw you'd use in woodworking. It is generally straight at the end that offers the decoration, and the other end curves down in an L-shape, a semi-circle, or a hook.

Nose Bone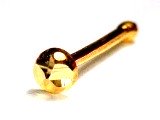 Nose bones are straight studs that are flared on an end to form a small ball to keep the ornament from dropping down. Nose bones are best for the healed piercings.

Nose Rings
As the name suggests, it is circular shaped and you could opt for either single circular shape, or a captured pearl Nose ring. Again, there are different types of materials, styles and designs that one can choose. When it comes to size, you can either choose from a small sized or a large sized jewelry . Some nose jewelry are intricate design and make, while others are simple and subtle. Some authentic traditional jewelry is just a joy to wear and a thing of beauty to see!

Indian Nose Rings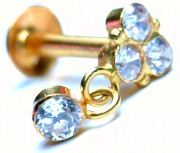 Indian women wear nose rings either in their left or right nostril. The nose ring is considered a symbol of great beauty or as an indicator of class in the Indian culture. It is often adorned with rubies, topaz, pearls or diamonds.

Seamless Nose Rings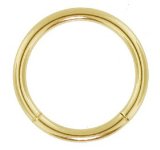 Seamless nose jewelries are a quick and fancy way to use nose jewelry, if you are not interested in getting a nose piercing. A seamless nose ring has an overlapping portion, which closes on, so that the nose jewelry is actually worn without having a nose piercing. This form of nose jewelry is often preferred since you can always remove the nose piercings and get back to your usual appearance. Of course, some nose jewelry may require you to head in for the old and trite method of having your nose pierced, it all comes down to the sort of Nose Jewelry you're looking at and the purpose behind it.
If it's a fashion statement, you can opt for the "quick and easy" option or if it's for an orthodox /religious reason, you'll have to get your nose pierced. Seamless nose rings are a good way to add some glamor and chutzpah to your look for the evening -and get back to your look the next day!
Septum Rings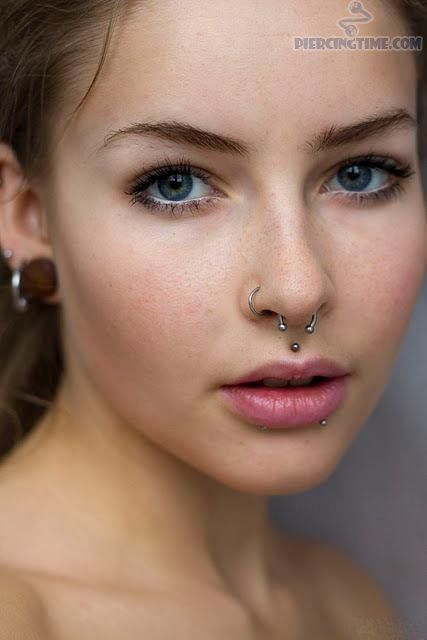 Septum rings are nose piercings that go through the septum, or the fleshy middle part of the nose. They can be shaped like a ring, horseshoe or a curved barbell. This style of ring is the only type of nose piercing that is capable of being completely hidden.

Curved barbells
Curved barbells are also a preferred option for those who enjoy wearing nose piercing and this type of nose jewelry features a curved or straight barbell and looks quite like captive bead rings.
If you are planning to have a nose piercing, make sure that you use safe and hygienic ways to carry out piercings. After you have the piercing done, you should ensure that the nose piercing does not undergo any infection and that it heals quickly. Read our Nose Piercing Aftercare and Nose Piercing Healing Tips available in this website.
A rejoinder – make sure that you get your nose pierced at the right place, for it's a job that needs to be undertaken with care and if not, infection can set in. So, if you've just got your nose pierced, double check to make sure that the wound is clean and not infected. You may want to read some reviews about how to go about getting your nose pierced before taking that final call.
Nose Rings - Different Varieties are Available!

Your Comment Here
Do you have a great story about this? Share it!
What Other Visitors Have Said
Click below to see contributions from other visitors to this page...

Relevant Sites
Indian Gold Rings - Different facets of India

---
---
Sponsored Pages
Subscribe to our nose-piercings newsletter to stay up-to-date with the latest news, trends and articles published on this site.