---
---
Unusual Piercings: Thai Vegetarian Festival
Thai vegetarian festival is celebrated throughout the country by the Thai Chinese during the month of October every year. Although it is a vegetarian festival in entire country but the festivities are at their height in Phuket, where it attracts crowds of spectators because of many of the unusual piercings and religious rituals that are performed.
The city, which has a many ethnic Chinese population, is thought to have started the annual festival in honour of Taoist gods around 200 years ago.

On Monday thousands of white-clad believers filled the streets of Phuket Town to seek blessings from participants, who are thought to cleanse the sins of the entire community through their devotion.

"The devotees receive the pain on behalf of the people. They get rid of any bad luck for all of the followers," Teeravut Sritularak, chief of local Jui Tui shrine, told AFP.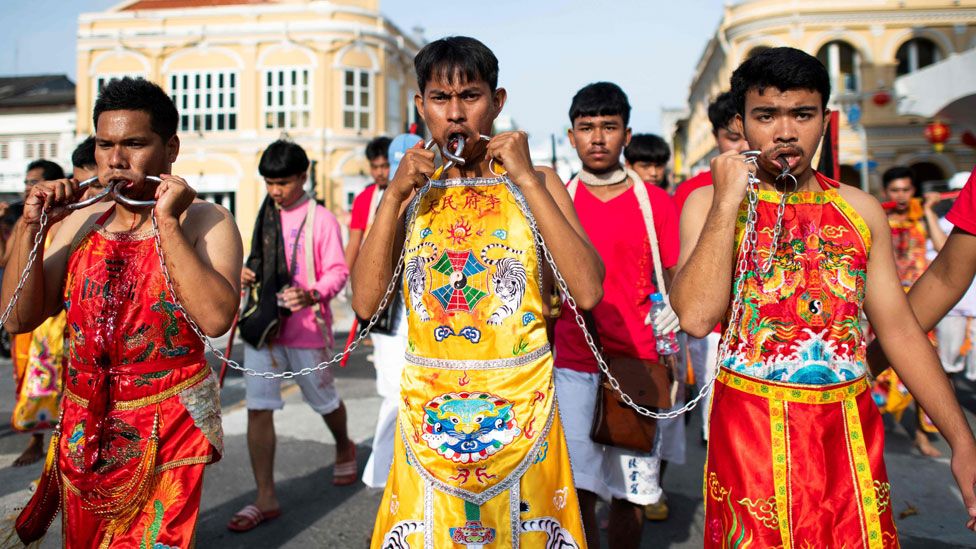 "I don't feel any pain and it doesn't hurt at all" said one devotees. Once the spirits/gods have arrived you don't feel anything," who like other participants, believes he is possessed by spirits/gods and imbued with special powers during the rites.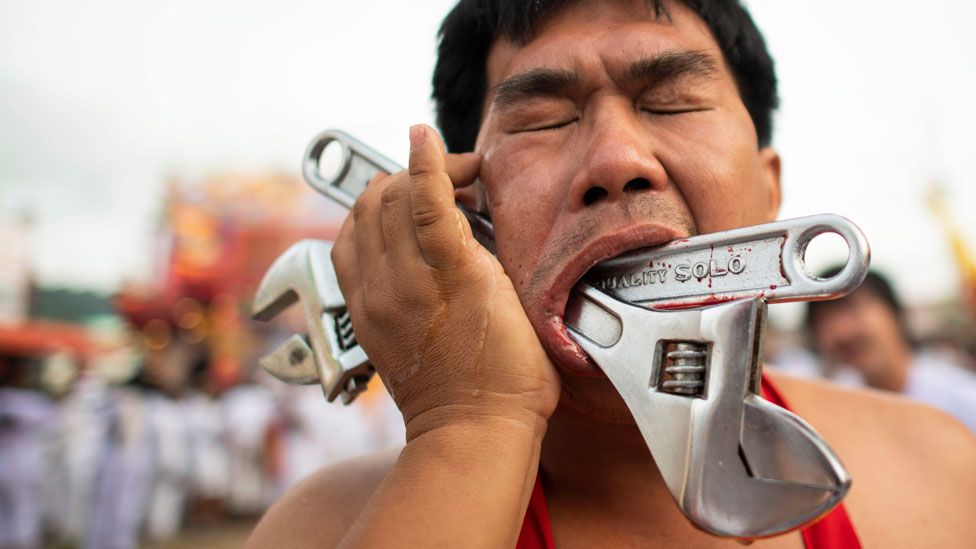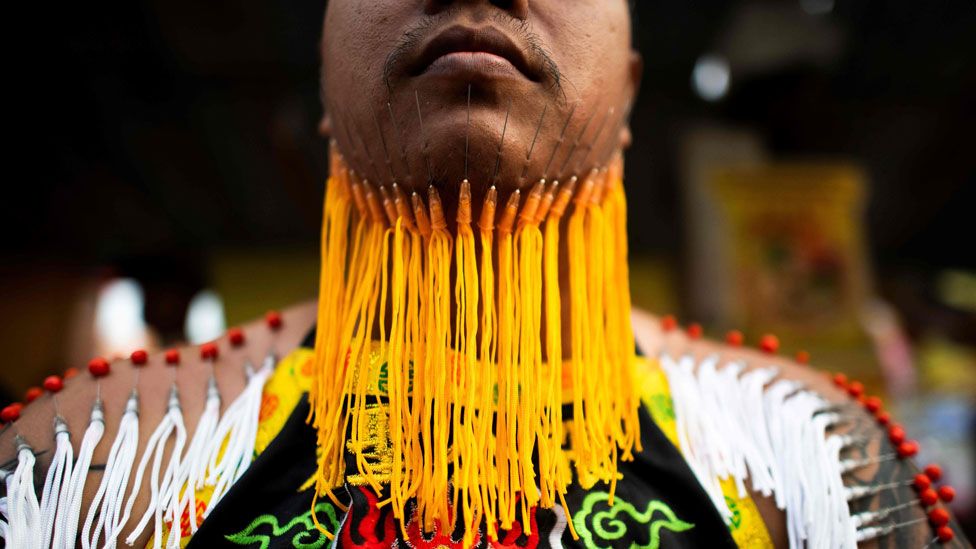 ---
Keep this website running!
All of the contents on this site have been made in my own spare time. I also pay for the domain name nose-piercings.com out of my own pocket and write and maintain the documentation and web pages on this site. All of this takes up a considerable amount of my time.
I provide all of this for free, because at the end of the day, it's nice to think that there are people out there who find this stuff useful. It is always reassuring to receive emails from people to thank me for my work, and it is mainly this which keeps me going. However, the fact is that all of the stuff here costs a significant amount of my spare time and a little bit of my own money, so any donations (no matter how small) are very much appreciated.
You can make a donation with your credit card via secure PayPal. You can choose any amount and pay in any currency supported by PayPal. Simply click on the icon below to donate!
---
A tree is not a project for us; a tree is our life.
Join Us at Facebook!