Nasenpiercing stellte häufig Fragen und Antworten.
Nasenpiercing Frage: Ich habe meine Nase mit einer Piercingpistole durchbohrt. Ich hatte keine Ahnung, dass nur eine Piercingnadel verwendet werden sollte! Habe ich Schaden angerichtet? Worauf sollte ich achten?

Es gibt auch das andere Problem, dass die Waffe nicht dafür ausgelegt ist, Ihre Nase zu durchbohren. Da es für das weichere Gewebe des Ohrläppchens gedacht ist, reißt es tatsächlich den Knorpel Ihrer Nase, während es einen Bolzen durch Ihr Septum oder Nasenloch treibt. Und es zwingt den Bolzen, direkt auf Ihrer Haut zu liegen, ohne Raum zum Atmen, damit die Wunde richtig heilen kann.
Achten Sie vorerst nur auf Anzeichen einer Infektion. Sie sollten auch überlegen, ob der Schmuck zu fest auf Ihrer Haut liegt. Hat Ihre Wunde eine wütende rote Farbe entwickelt? Fühlt es sich unangenehm an? Bitten Sie Ihre Freunde, die durchbohrt sind, andere Piercing-Boutiquen zu empfehlen. Lassen Sie es von einem anderen Fachmann überprüfen. Höchstwahrscheinlich müssen Sie nichts tun, aber es ist möglich, dass Sie den Bolzen gegen einen Ring austauschen, der sich besser anfühlt und eine schnellere Heilung fördert.
Nasenpiercing Frage: Was denkst du über Piercings zu Hause? Ich mag die Art und Weise, wie Nasenschmuck aussieht, und ich möchte nur die richtige Technik kennen, um ihn zu Hause zu machen.
Wir empfehlen nicht, dass Sie Ihr eigenes Piercing zu Hause machen. Und lassen Sie sich auch nicht von Ihren Freunden durchbohren! Weder Sie noch Ihr Freund sind darauf trainiert, die richtige Sterilität aufrechtzuerhalten, und Sie möchten nicht infiziert werden. Und wie ruhig können Sie Ihre Hand halten? Wenn Sie eine dicke Nadel durch den sehnigen Knorpel Ihrer Nase schieben, was ist, wenn Sie die Nerven verlieren und auf halbem Weg anhalten? Was ist, wenn Ihr Piercing schief herauskommt?
Wir kennen keine Ärzte, die ihre eigenen Gallenblasen herausnehmen, und wir denken nicht, dass Sie Ihre eigene Nase durchstechen sollten. Verbringen Sie Zeit und Geld, um ein professionelles Piercingstudio zu finden. Sie werden mit einem viel schöneren, schneller heilenden Piercing enden.
Nasenpiercing Frage: Kann ich 10 Karat Gold in meinem Piercing tragen?
Sie sollten wissen, dass 10 Karat Gold nur 10 Teile rein ist - ungefähr 41% rein. Das bedeutet, dass fast 60% des Schmucks aus billigerem Metall besteht. Ein höherer Goldgehalt garantiert eine bessere Heilung und mehr Komfort beim Piercing. Es ist ratsam, 14 Karat, 18 Karat oder 22 Karat Gold zu verwenden. 10 Karat Gold enthält zu viele Füllstoffe, die allergische Reaktionen oder einfache Empfindlichkeiten hervorrufen.

Nasenpiercing Frage:
 Ich möchte einen Nasenring aus Sterlingsilber!
Sie sollten sich bewusst sein, dass Sterlingsilber oxidiert, wenn es natürlichen Körperflüssigkeiten ausgesetzt wird und einen bleibenden schwarzen Fleck auf der heilenden Haut hinterlässt. Tragen Sie Sterlingsilber erst, nachdem Sie vollständig geheilt sind.


Nasenpiercing Frage: Was kann ich für ein trockenes Piercing tun? Meine Haut ist unter normalen Umständen trocken und die Haut um mein Piercing fühlt sich wirklich trocken an.
Versuchen Sie es mit einer Bio-Hautlotion. Suchen Sie in Ihrer örtlichen Drogerie, im Geschäft für Badezusätze im Einkaufszentrum oder in Ihrer bevorzugten Online-Boutique nach einem Produkt, das frei von künstlichen Duftstoffen, reizenden Farbstoffen oder anderen Chemikalien ist. Sie eignen sich am besten für die zarte, heilende Haut eines Piercings.
Häufig gestellte Fragen zum Nasenpiercing: Es ist ein paar Wochen her, seit ich meine Nase durchbohrt habe, und ich habe die Anweisungen zur Nachsorge des Nasenpiercings genau befolgt. Aber ich habe gerade einen kleinen Whitehead-Pickel direkt neben dem Piercing bemerkt! Was sollte ich tun?
Versuchen Sie, eine heiße Kompresse auf den Bereich anzuwenden. Die feuchte Hitze öffnet Ihre Poren, um darin eingeschlossene Öle oder andere Verunreinigungen freizusetzen. Sei einfach vorsichtig, indem du eine sanfte Berührung verwendest, und um Himmels willen, nimm es nicht in die Hand! Wann immer Sie die Haut brechen, riskieren Sie die Bildung von Narbengewebe. Wenn sich der Pickel direkt neben dem Piercing befindet, können Sie ihm etwas mehr Zeit zum Heilen geben.
Häufig gestellte Fragen zum Nasenpiercing: Welche Art von Nasenschmuck lässt sich am besten in einer neu durchbohrten Nase tragen?
Wenn Sie Ihr Piercing durchgeführt haben, ist die beste Art von Nasenschmuck der unverlierbare Perlenring, der oft als CBR bezeichnet wird. Aufgrund der Art und Weise, wie es hergestellt wird, ist es einfach, sowohl die heilende Haut als auch den Schmuck sauber zu halten. Sie möchten sich auch nicht mit etwas beschäftigen, das während der Heilung einen Rückhalt hat.
Wenn Sie jedoch wirklich ein Gestüt wollen, dann holen Sie sich ein Gestüt. Wenn Sie sich mit einem Ring zufrieden geben, wenn Sie einen Bolzen wollen, haben Sie nicht die Geduld, auf die gesamte Heilungsphase zu warten, bevor Sie Ihren Schmuck wechseln, und das kann zu Narben führen. Halte es einfach sauber! Genauso wichtig ist jedoch die Art des Metalls für Gold, das 14 Karat, 18 Karat oder 22 Karat ist, oder Edelstahl in chirurgischer Qualität.
FAQ zum Nasenpiercing: Was ist das kleinste Nasenpiercing, das ich bekommen kann?
Ihr Piercing-Experte sollte Ihnen raten, das Piercing nicht mit einer Stärke von weniger als 18 oder 16 Gauge durchzuführen. Kleinere Piercings bieten Ihnen keine große Auswahl an Schmuckoptionen. Kleinere Schmuckstücke scheinen in den Tagen unmittelbar nach der Fertigstellung aufgrund des Traumas der Haut in der durchdringenden Wunde zu verschwinden, und es ist wahrscheinlicher, dass Sie daran ziehen.
FAQ zum Nasenpiercing: Jemand hat an meinem Nasenring gezogen / Mein Handtuch hat sich an meinem Nasenring verfangen und jetzt blutet mein Piercing! Was sollte ich tun?
Nehmen Sie den Schmuck nicht heraus. Drehen Sie es auch nicht, denn wenn sich Keime auf Ihrem Nasenring befinden, drehen Sie sie in Ihre Wunde. Wenden Sie stattdessen warme Kompressen an, die in Meersalzwasser getränkt sind. Wenn Sie keine professionelle Meersalzlösung zur Hand haben, können Sie Ihre eigene herstellen. Kaufen Sie Meersalz in Ihrem örtlichen Lebensmittelgeschäft oder Drogerie. Stellen Sie sicher, dass es Meersalz ist - Sie möchten kein Speisesalz, Jodsalz, Bittersalz oder irgendetwas anderes; Sie sind zu hart für ein Piercing. Mischen Sie ein Achtel eines Teelöffels - nur eine Prise - mit drei Unzen Wasser, so heiß Sie es aushalten können. Weiche den Wattebausch im Wasser ein und halte ihn an deinem Piercing, bis er abkühlt. Wiederholen Sie dies mit einem frisch eingeweichten Wattebausch, bis Sie ihn etwa zehn Minuten lang eingeweicht haben. Sie sollten dies ungefähr dreimal am Tag tun.
Nose Piercing FAQ: Someone pulled on my nose ring / My towel got caught on my nose ring and now my piercing is bleeding!  What should I do?
Don't take out the jewelry.  Don't rotate it, either, because if there are germs on your nose ring you will rotate them into your wound.  Instead, apply warm compresses soaked in sea salt water.  If you don't have a professional sea salt solution on hand, you can make your own.  Buy sea salt at your local grocery store or drug store.  Make sure it's sea salt-you don't want table salt, iodized salt, Epsom salts, or anything else; they are too harsh to use on a piercing.  Mix one-eighth of a teaspoon-just a pinch-with three ounces of water as hot as you can stand it.  Soak the cotton ball in the water and hold it on your piercing until it cools off.  Repeat with a freshly soaked cotton ball until you have soaked it for about ten minutes.  You should do this about three times a day.
FAQ zum Nasenpiercing: Soll ich in ein Studio gehen, das meine Nase vor dem Piercing betäubt?
Wir sagen nein. Ein erfahrener Piercing-Profi ist so schnell fertig, dass Sie nur einen kurzen Moment Schmerzen haben. Andere Betäubungstechniken sind keine guten Optionen:
Anästhesiesprays wie Ethylchlorid werden nur in Europa verwendet und können bei unsachgemäßer Verwendung Erfrierungen verursachen. Es gibt betäubende Gele wie Orajel, aber sie wirken wirklich nur auf Schleimhäuten und nicht auf der Hautoberfläche. Einige Leute schlagen Eis vor, aber wenn Ihr Piercer erfahren ist, brauchen Sie es sowieso nicht - und warum sollten Sie dafür extra bezahlen?
FAQ zum Nasenpiercing: Was ist, wenn mein Nasenschmuck herausfällt, bevor das Piercing geheilt ist?
Sie sollten den gleichen Schmuck mindestens sechs Wochen an Ort und Stelle lassen. Sie müssen den Schmuck nicht entfernen, um ihn zu reinigen. Wenn es im Schlaf herauskommt, reinigen Sie einfach Ihr Piercing und Ihren Schmuck und setzen Sie es wieder ein.
Einige Menschen haben Schwierigkeiten, es durch ihr heilendes Piercing zu schieben. Dies ist möglicherweise das einzige Mal, wenn Sie einen Eiswürfel verwenden möchten, um Ihre Nase zu betäuben, wenn Sie Probleme haben, den Schmuck durchzuschieben.
Wenn Sie Schwierigkeiten haben und Ihre Nase schnell geschwollen und gereizt ist, machen Sie sich keine Sorgen - aber Sie benötigen möglicherweise eine Rückreise ins Piercingstudio. Wenn Sie den Schmuck selbst erfolgreich wieder einsetzen, vergessen Sie nicht, ihn erneut zu reinigen, vorzugsweise mit einem warmen Salzbad.
FAQ zum Nasenpiercing: Kann ich mit meinem Nasenring in ein Vorstellungsgespräch gehen?
Es ist am besten, keinen Nasenschmuck zu tragen, wenn Sie zu einem Vorstellungsgespräch gehen. Viele Geschäftsinhaber und Manager haben eigene Piercings und werden von Ihrem Piercing nicht beleidigt.
Aber sie machen sich Sorgen um Kunden, die oft von etwas so Einfachem wie dem Haarschnitt, Tätowierungen oder Piercings einer anderen Person abgeschreckt werden.
Wenn Sie über ein Nasenpiercing nachdenken und auch den Job wechseln möchten, verschieben Sie das Nasenpiercing, bis Sie den Wechsel vorgenommen haben, da Sie Ihren Schmuck an Ort und Stelle lassen müssen, während das Piercing heilt. Sobald Sie diesen kritischen Punkt überschritten haben, können Sie klare, fast unsichtbare Acrylpfosten kaufen, um Ihr Piercing zu erhalten, ohne es anzuzeigen.
FAQ zum Nasenpiercing: Warum sind Nasenringe in einigen westlichen Ländern verboten?
Viele Menschen glaubten, die Bibel verbiete das Durchstechen, wie in 3. Mose 19,28 ausgedrückt. Andere interpretieren dies jedoch als Ermahnung gegen Selbstverstümmelung, um Trauer auszudrücken, wenn ein geliebter Mensch gestorben ist.
Trotzdem hat die Kirche Jesu Christi der Heiligen der Letzten Tage - die Mormonen - jegliches Durchstechen über ein Loch in jedem Ohr hinaus verboten. Der jüdische Talmud verbietet auch das Tragen von Nasenringen am Sabbat. Viele amerikanische Schulbezirke haben sichtbare Piercings verboten und die Anzahl der Piercings pro Ohr begrenzt, da es keine klare Definition dafür gibt, wann ein Piercing Ausdruck von Kultur und Religion und wann es für den Schockwert ist.
Das Verbot reduzierte auch die Anzahl der Teenager, die ohne Erlaubnis der Eltern Piercings suchten. Klare Acrylnieten bleiben eine Option für Zeiten, in denen Sie Ihren Nasenschmuck nicht zeigen können.
21. April 2021 Kann ich am Tag nach dem Durchstechen meiner Nase zu meinem Piercer zurückkehren, um den Ring gegen einen Bolzen zu tauschen?
Du hättest keinen Ring anfordern sollen, du bleibst jetzt seit 6 Wochen dabei. Die Ringe müssen absichtlich groß sein, um Platz für Schwellungen zu schaffen, und die Mindestzeit, bis Sie sie sicher wechseln können, beträgt etwa 5 bis 6 Wochen. Dadurch können Sie sie richtig pflegen und keine unangenehmen Stöße oder Schläge auf das neue Piercing erleiden . Ein Bolzen wäre eine bessere Option. Nach etwa zwei bis drei Wochen kann ein Piercer einen "Notfallwechsel" versuchen, bei dem der Ring durch einen langen Bolzen ersetzt wird, und es ist nicht garantiert, dass er erfolgreich ist. Leider müssen Sie jetzt geduldig sein. Dies ist es, was wir leiden müssen, wenn wir die falsche Art von Heilschmuck anfordern (und wenn Ihr Piercer nicht mindestens sein Bestes getan hat, um Sie von dieser Art von Schmuck wegzulenken, bis er geheilt ist)
21. April 2021 Kann ich meinen Nasenring nach 3 Tagen Piercing wechseln?
Nein! Versuchen Sie nicht, den Schmuck auszutauschen, bis er vollständig verheilt ist, unabhängig davon, ob Sie sich auf ein Nasenloch oder ein Septum-Piercing beziehen. Bei Nasenpiercings dauert dies für ein Septum mindestens 6-8 Wochen, für ein Nasenloch 3-4 Monate. Wenn Sie damit herumspielen, beschädigen und entzünden Sie nur das Gewebe dort, wodurch die Heilung viel, viel länger dauert und möglicherweise infiziert wird, falsch heilt oder migriert. Das willst du wirklich nicht. Sie hatten gerade ein Stück Metall in Ihr Fleisch eingeführt. Sei nett zu ihm und es wird nett zu dir sein.
21. April 2021 Mein Piercer sagte mir, dass ich nach 4 Wochen meinen Nasenstecker wechseln kann. Es sieht geheilt aus und ich hatte keine Probleme damit. Ist es noch zu früh, um meinen Schmuck zu wechseln?
Ich würde sagen, warte einfach. Vor allem, wenn Sie versuchen, von einem Bolzen zu einem Ring zu wechseln. Als ich als Piercer ausgebildet wurde, wurden uns 6-8 Wochen beigebracht, so dass 4 Wochen nicht so lange warten müssen. Stellen Sie sicher, dass Sie ein hochwertiges Schmuckstück erhalten, das den aktuellen Schmuck ersetzt. Mit Qualität meine ich etwas Inertes wie Edelstahl oder Titan. Wie ich schon sagte, du solltest warten, aber es wird nicht das Ende der Welt sein, wenn du nicht die vollen 4 Wochen wartest.
20. April 2021 Ich habe mein Nasenpiercing zu früh gewechselt. Was sollte ich tun?
Lassen Sie den Schmuck drin, wenn er infiziert wird, nehmen Sie ihn nicht heraus! Es wird die Infektion 10x schlimmer machen. Reinigen Sie es zweimal täglich mit warmem Wasser und Meersalz oder Kochsalzlösung. Verwenden Sie keinen Alkohol, es trocknet Ihr Piercing aus. Drehen Sie den Schmuck nicht, da dies das Infektionsrisiko erhöht und der Heilungsprozess länger und schmerzhafter sein kann als normalerweise. Sie sollten in Ordnung sein, wenn der Schmuck aus Titan besteht (oder zumindest aus chirurgischem Stahl… sogar das Titan wird empfohlen und ist das absolut beste für neue Piercings), solange es sich nicht um billigen, beschichteten Schmuck handelt. In diesem Fall bitten Sie um Reizung / Infektion. Reinigen Sie es zweimal täglich mit Meersalz / was auch immer Ihr Piercer empfohlen hat! Versuche es nicht zu berühren.
20. April 2021 Ich habe mir kürzlich die Nase durchbohren lassen und spüre meinen Bolzen nicht von innen. Was soll ich tun?
Wenn Sie das Piercing von einem ausgebildeten Piercer in einem seriösen Geschäft durchführen lassen, gehen Sie zurück zu Ihrem Piercer und lassen Sie ihn auf ordnungsgemäße Heilung untersuchen. Wenn Sie es selbst gemacht haben oder von einem "Freund" gemacht haben, gehen Sie entweder zu einem Arzt, um es auf Infektionen untersuchen zu lassen, oder lassen Sie sich von einem seriösen Piercer beraten. Ich frage mich bei Ihrer Frage, ob Sie einen ausgebildeten Beruf für das Piercing angewendet haben, da dieser Ihnen explizite Pflege- und Heilungsanweisungen gibt und Sie einlädt, bei Fragen oder Bedenken zurückzukommen. Und ja, meine Nase ist durchbohrt und wurde vor Jahren von einem Fachmann gemacht. Nie irgendwelche Probleme, weil ich die Anweisungen befolgt habe, die gegeben wurden, als es fertig war. Dieser Bereich des Kopfes befindet sich im "Dreieck des Todes". Es ist ein gefährlicher Ort, um eine Infektion zu bekommen. Es ist ein Bereich, in dem eine Infektion die Blut-Hirn-Schranke überwinden kann. Bitte seien Sie sicher und lassen Sie es so schnell wie möglich auschecken.
20. April 2021 Warum blutet mein Nasenpiercing, nachdem ich es in einen Reifen verwandelt habe?
Es gibt verschiedene Gründe, warum Ihr Nasenloch nach dem Wechsel zu einem Reifen bluten würde. Sie hätten Ihren Schmuck wechseln können, bevor Ihr Nasenloch vollständig geheilt war. In diesem Fall dauert es viel länger, bis Ihr Nasenloch verheilt ist, da Sie die Wunde, die zu heilen versuchte, wieder geöffnet haben. In den meisten Fällen ist das Messgerät beim Umschalten auf einen Reifen oftmals größer als der Schmuck in Schraube, Knochen und L-Form, den Sie ursprünglich hatten. Wenn Sie Ihren Schmuck durch einen Reifen ersetzen, benötigen Sie eine Nasenlochverjüngung (Abmessung), damit der Schmuck passt, ohne Ihre Haut zu schädigen. Wenn Sie sich nicht verjüngt haben und Ihr Ring eine Spur größer ist, haben Sie Ihren Kanal geschnitten und verbreitert. Dies ist eine Menge Trauma auf Ihrer Haut. Seien Sie auf einen langsamen Heilungsprozess vorbereitet. Die Blutung kann auch so einfach sein, dass Sie eine Verunreinigung darin haben oder sie gestoßen haben, wodurch sie blutet. Um den Schaden zu heilen, reinigen Sie ihn in jedem dieser Fälle täglich mit Ihrem Meersalz. KEIN ALKOHOL VERWENDEN! Es ist zu abrasiv für Ihre Haut. Es tötet alle neuen Hautzellen ab, die versuchen zu wachsen. NICHT * Ich wiederhole * Schalten Sie Ihren Schmuck NICHT aus! Selbst wenn Ihr Messgerät größer als Ihr vorheriger Schmuck ist, haben Sie den Schaden bereits angerichtet und Sie werden mehr tun, wenn Sie ihn entfernen. Lass es vorerst in Ruhe. Berühre es nicht! Wenn Ihr Problem weiterhin besteht, wenden Sie sich an Ihren professionellen Piercer und lassen Sie ihn einen Blick darauf werfen. Sie werden Ihnen den besten Rat geben. Hoffe das hilft, viel Glück!
20. April 2021Wie lange sollte ich warten, bevor ich meinen Nasenstecker wechsle?
Es wurde vor 2 Tagen durchbohrt. Ein typisches Nasenpiercing benötigt ungefähr 1 oder 2 Motten, um vollständig zu heilen. Jeder Körper reagiert jedoch anders auf Piercings. Zum Beispiel kann ein Mangel an Sauberkeit für das neue Piercing zu einer Infektion führen, wodurch sich die Heilungszeit signifikant verlängert. Aber manchmal dauern Piercings nur länger (3–7 Monate). Ich hatte mein Nasenpiercing im Oktober 2018. Mir wurde gesagt, ich solle bis Januar 2019 warten und den Bolzen dreimal am Tag reinigen. Ich persönlich muss nicht das tun, was der Piercer tut, nachdem er einige Zeit seinen Anweisungen gefolgt ist. Ich habe das Piercing drei Wochen lang dreimal am Tag gereinigt, dann habe ich mein Gestüt nicht mehr geheilt, aber ich hätte nie gedacht, es bis Ende Januar zu ändern. Hören Sie zu, was Ihr Piercer sagt, wenn Sie es ändern dürfen. Ändern Sie es NICHT vorher, wenn Ihr Piercer sagt, dass es geheilt aussehen mag, aber wo sich die Schmuckstange befindet, warten Sie möglicherweise nicht so lange
---
What others are looking for?
Lets look into what is the most frequently Searched or asked questions about Nose piercing or Nose rings.
Below are top 5 Searched in 2020.
1. places that sell nose rings near me
3. hot topic nose rings
4. cool nose rings
Most Frequently Asked Question about nose piercing. (Nose Piercing FAQ)
Schmerzen Nasenpiercings?
Was sind die Vor- und Nachteile von Nasenpiercings?
Wie entscheiden Sie, auf welcher Seite Ihre Nase durchbohrt werden soll?
Wie sehr schmerzen Nasenpiercings bei Personen mit geringer bis mittlerer Schmerztoleranz?
Was ist der größte Nachteil eines Nasenpiercings?
Ist es in Ordnung, vor einem Nasenpiercing betäubende Creme in meine Nase zu geben?
Wie viel kostet es, sich die Nase durchstechen zu lassen?
Ich habe eine sehr geringe Schmerztoleranz. Wird ein Nasenpiercing wirklich weh tun? Und wenn Sie ein Nasenpiercing bekommen, wie putzen Sie sich die Nase?
Wie schmerzhaft ist das Nasenpiercing auf einer Skala von 1 bis 10?
Ist es in Ordnung, einen Schuss zum Nasenpiercing zu verwenden?
Ist es in Ordnung, wenn ich meine Nase auf der rechten Seite durchbohrt habe?
Wie bekommt man ein Nasenpiercing, ohne dass es weh tut?
Wie putzen sich Menschen mit Nasenpiercings die Nase?
Wie sehr schmerzen Nasenlochpiercings, wenn Sie sie bekommen?
Was bedeutet ein Nasenpiercing auf der rechten Seite?
Wie fühlt sich Nasenpiercing an?
Warum neigen Mädchen im College-Alter dazu, Nasenringe zu bekommen?
Was bedeutet es, wenn eine Frau einen Nasenring trägt?
Mögen Jungen Mädchen, die Nasenringe tragen?
Sieht der Nasenring bei Mädchen gut aus?
Warum tragen Frauen Armreifen, Ohrringe, Nasenringe und haben langes Haar (die meisten von ihnen)?
Warum haben Kühe Nasenringe?
Was ist die Psychologie hinter einer Frau, die eine Stierkampfarena zwischen dem Nasenseptum ihrer Nase trägt?
Was ist Ihr erster Eindruck von Menschen, die Nasenringe oder Nasenpiercings tragen?
Warum sind Nasenringe in Indien so beliebt?
Warum tragen die meisten Südindianer auf der rechten Seite Nasenringe?
Sind Nasenringe süß?
Was denkst du über Nasenringe?
Ist es besser, einen Nasenstecker zu bekommen, als einen Nasenring?
Welche Bedeutung hat das Tragen einer Nasennadel für indische Frauen?
Welche Bedeutung hat ein Nasenpiercing im Leben eines indischen Mädchens? Zwingen indische Eltern ihre Tochter, sich die Nase durchstechen zu lassen, oder ist dies optional?
What are the pros and cons of nose piercings?
How do you decide which side to get your nose pierced?
How much do nose piercings hurt for someone with a low to medium pain tolerance?
What's the biggest disadvantage of having a nose piercing?
Is it okay to put numbing cream inside my nose before a nose piercing?
How much does it cost to get your nose pierced?
I have very low pain tolerance. Will a nose piercing really hurt? And once you get a nose piercing how do you blow your nose?
On a scale of 1 to 10, how painful is nose piercing?
Is it ok to use gun shot for nose piercing?
Is it okay if I have my nose pierced at the right side?
How do you get a nose piercing without it hurting?
How do people with nose piercings blow their nose?
How much do nostril piercings hurt when you get them?
What does a nose piercing on the right side indicate?
What does nose piercing feel like?
Why do college age girls tend to get nose rings?
What does it mean if a woman wears a nose ring?
Do boys like girls who wear nose rings?
Does nose ring look good on girls?
Why do women wear bangles, ear rings, nose rings, and have lengthy hair (most of them)?
Why do cows have nose rings on them?
What is the psychology behind a woman wearing a bull ring between the nasal septum of her nose?
What is your first impression of people who wear nose rings or nose piercings?
Why are nose rings so popular in India?
Why do most South Indians wear nose rings on the right side?
Are nose rings cute?
What do you think about nose rings?
Is getting nose stud better than getting a nose ring?
What is the significance of wearing a nose pin for Indian women?
What is the significance of a nose piercing in an Indian girl's life? Do Indian parents force their daughter to get her nose pierced, or is it optional?
Most Frequently search questions about Nose Piercing
We have summarized some of the most commonly searched nose piercing FAQ in Google. click here for the list.
References
1. Google Trends on Nose rings & Nose Piercings for 2020.
2. Association for Professional Piercers
Useful References
https://www.wikihow.com/Category:Nose-Piercing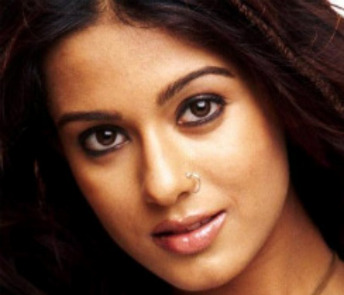 The people who work at many piercing boutiques perform both ear and nose piercings with a gun.  The main problem with this is that piercing guns really cannot be sterilized properly, since they're made of plastic.  You're leaving your safety from blood-borne pathogens such as HIV, MRSA, and hepatitis in the hands of someone who probably does nothing more than just swipe the gun clean with an alcohol pad.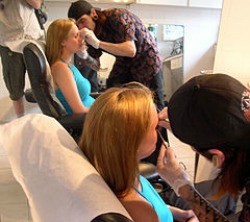 ---
Nose Piercing Questions & Answers
Do you have a question or answer? Share it!
What Other Visitors Have Said
Click below to see contributions from other visitors to this page...

Schmerzen Nasenpiercings? Not rated yet
Antwort 1 Nach meiner eigenen Erfahrung und wenn ich zufällig eine relativ hohe Schmerzschwelle habe (dank vieler Piercings und Tätowierungen), würde …
References
1) Associations for Professional Piercer
2) Google Search and Google Trends
If you prefer to keep you question private!
Feel free to contact us.
To the top of Nose Piercing FAQ 
Sponsored Pages
Subscribe to our nose-piercings newsletter to stay up-to-date with the latest news, trends and articles published on this site.