Nose Stud Piercing is on the Rise
Nose Stud Piercing Deserves Beautiful Jewelry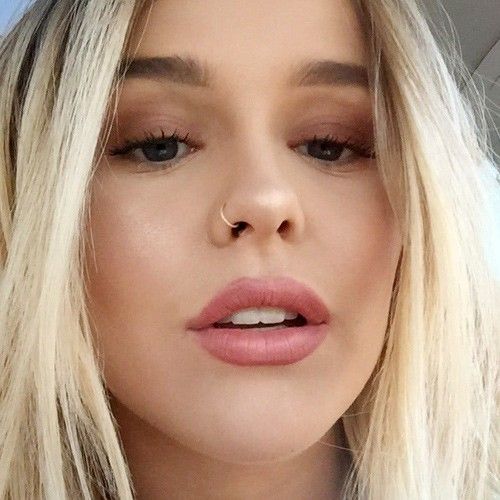 Just about everyone in today's modern world has seen someone who's wearing a nose stud.  After all, nostril piercing is the second most popular type of body piercing there is, trailing only ear piercing and far surpassing piercings on any other location on the body.
Wearing nose jewelry is a time-honored tradition in many cultures, including in Africa, India, the Middle East and the South Pacific islands.  However, within the last few decades, nose piercing has become widespread throughout the US, Europe, Canada, Australia and the Caribbean islands, particularly in teens and young adults.
So, everyone has seen nose studs, although not everyone realizes just how many different styles of studs, bones, pins and nose screws can be worn.  In general terms, a nose stud is a short, post-like piece of jewelry that features a small bead, ball, gem or other decoration that sits on the outside of either the right or left nostril.  Nostril bones or pins frequently do not have a conventional backing.
Sometimes they are a simple, straight post, while other times a bend is located on the inside end.  Nose screws, which originated in India, are now extremely popular in the West.  They consist of a short post which has a curl at the end.  The curl holds the screw in place and no backing is needed.
Styles of Nose Stud Piercing
There are many variations of each of these types of nose jewelry.  As a general rule, you should be able to find nose studs and other nose jewelry in surgical stainless steel, sterling silver, white or yellow gold and even titanium.

22k gold is very attractive and seems to work very well for the vast majority of people, and it's hypo-allergenic as well.  In addition to the metal they're made from, nose studs and other nasal jewelry can incorporate decorative items such as diamonds, amethysts or other precious gems, sparkling Swarovski crystals or beads, all of which lay attractively flat along the side of the nose.
The visible portion of a nose stud piercing is available as a star, butterfly; flower, rectangle, heart or other shape, and occasionally you will see a piece that dangles, resembling a mini-pendant.
You'll be able to find any standard nose stud piercing quite easily in a large number of shops.  However, if you want to truly express yourself, look for a company with a reputation for excellence backed by many years of experience working with high quality gold jewelry.  When you find one that employs goldsmiths that are master craftsmen, you'll be able to buy some truly distinctive nose jewelry.  For example, a highly skilled, experienced goldsmith creates unique Indian designs that are sold in our online shop.  These beautiful pieces of jewelry are 22k solid gold and are a rarity in the Western world.
Main Aspects of Nose Stud Piercing
While the specific design of the nose stud you choose to wear is a matter of personal preference and style, there are a few things you should keep in mind when you're considering nose piercing or buying a new piece of nose jewelry.  Foremost among these considerations are health and hygiene.
Never have your nose pierced with a piercing gun:
Never have your nose pierced with a piercing gun: it might be cheaper, but it can be extremely painful.  Even worse, because piercing guns are not designed for piercing anything other than earlobes, they sometimes cause terrible scarring when used to pierce a nose.  Worst of all, piercing guns cannot be properly sterilized after being used.  As a result, they can transmit various blood-borne diseases such as hepatitis.
After your nose has been pierced, you might want to change your nose jewelry from time to time.  That's fine, and there certainly are a large number of styles you can choose from.  However, you shouldn't rush to make a change immediately after your piercing.  Instead, wait at least six months before changing your initial nose jewelry; it will take at least that long for your piercing to fully heal.
Changing your jewelry too early can cause a lot of things to happen, and all of them are bad.  You could irritate the piercing channel or even tear it, and the risk of infection and/or scarring will rise dramatically.  You also might have a great deal of difficulty inserting the new jewelry if you try to change it too soon.  It's far better to wait at least six months or even longer.  With all the fine nose jewelry that's available, the wait will be well worth it.

From Nose Stud Piercing to the main page about Nose Ring Piercing

Sponsored Pages
Subscribe to our nose-piercings newsletter to stay up-to-date with the latest news, trends and articles published on this site.