Natural semi-precious gemstone from Bangkok!
We are is based in "Gem Center of the World", Bangkok, Thailand and have been in Gemstone and Jewelry business for more than 35 years. We have our gem cutting factories in Thailand and India and have been exporting our gems all over the world. Our operation centers span from Thailand, Bahrain, Dubai, India & China.

We are one of the leading suppliers of earth-mined precious and semi-precious gemstones such as Ruby, Emerald, Sapphire, Onyx, Topaz, Amethyst, Pearls, Aquamarine and others. We can supply you on all your natural semi-precious gemstone requirements in all shapes, sizes, quality and quantity. With International and Local Mine sources of both rough and cut gemstones, we are the most competitive in terms of price and supply.

Thailand is renowned all over the world as a major gem and jewelry producing center and its highly skilled personnel has brought success to our company in achieving customer satisfaction. Our company was the winner of the Thailand Export Product Award for 1989 & a host of other awards to follow, which demonstrates our high quality and reliable service.

Our list of Natural Semi-Precious Gemstone
Contact Us if you want to buy in wholesale price or if you want us to drop ship this stones for you.
Agate, Amber, Amethyst, Ammonite, Apatite, Aquamarine, AVENTURINE QUARTZ, AZURITE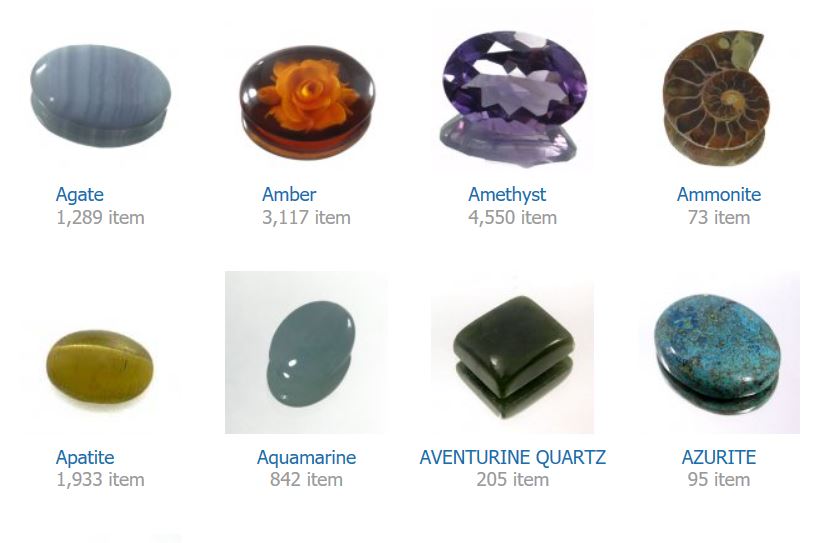 Bangle, Black Onyx, Black Spinel, Black Star, Blue Sapphire, CHALCEDONY, Chrysoberyl, Citrine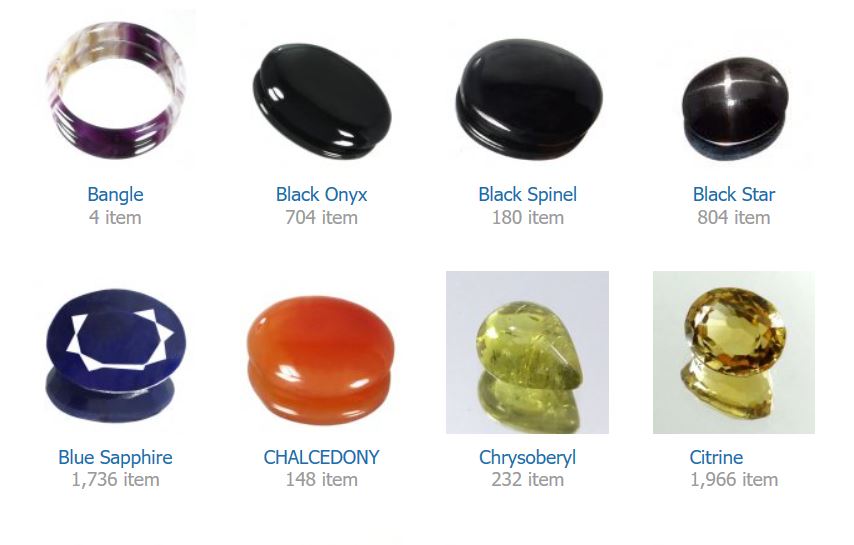 CORAL, OPAL, Emerald, Fluorite, Garnet, Geode slice, Green Amethyst, Grey Sapphire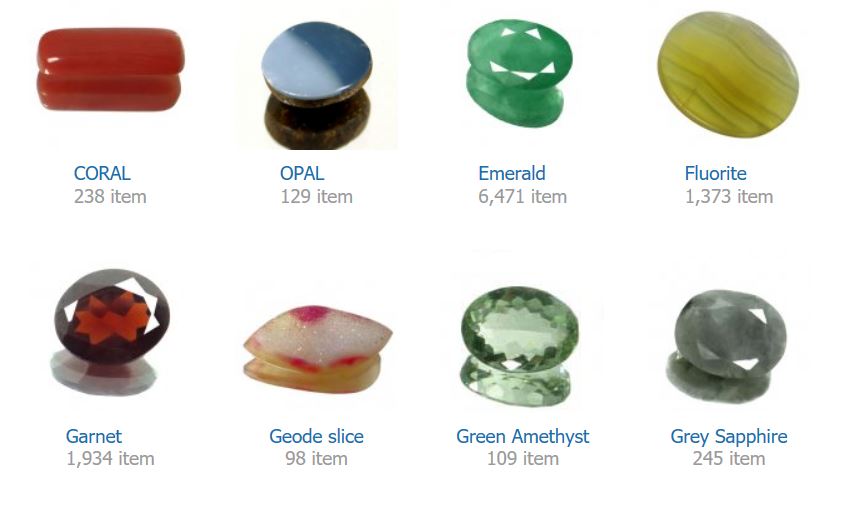 Hematite, Jade, Jasper, Labradorite, Lapis, Lemon Quartz, Malachite, Moonstone
NANO EMERALD, NATURAL ALEXANDRITE, NATURAL AMAZONITE, NATURAL BLUE STAR SAPPHIRE, NATURAL DIAMOND, Natural Iolite, Natural Quartz, Natural Zircon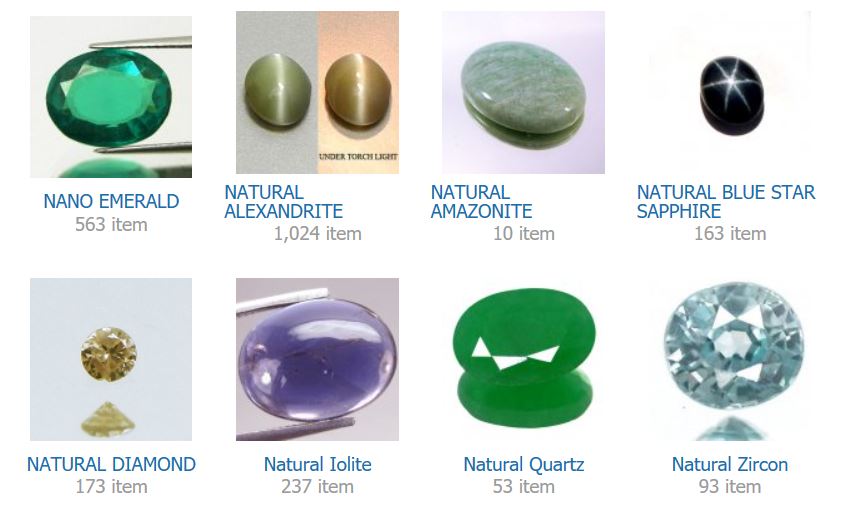 Nipple Rings & body jewelry, Onyx, Opal, Opal Dentritic, Orange Sapphire, Pair lot - Gem Stone, Pendent Beads, Peridot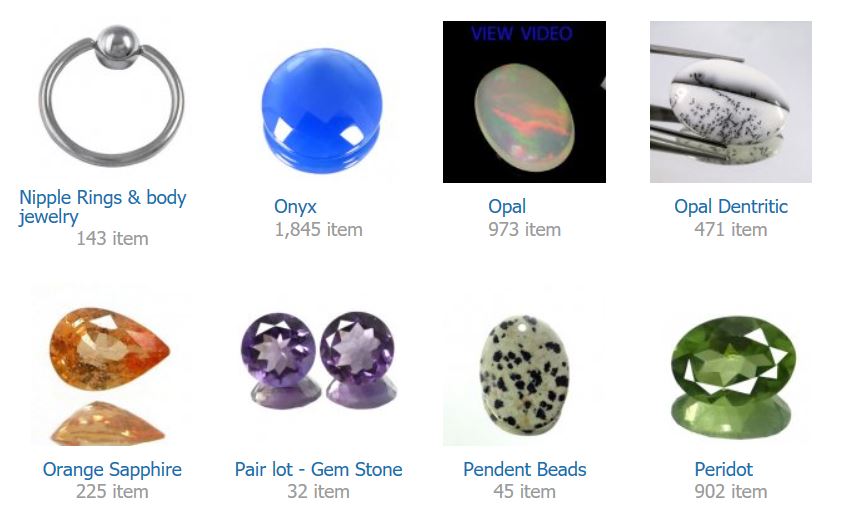 Pink Opal, Pink Quartz, Prehnite, Pyrite, Rhodonite, Rose Quartz, Ruby, Ruby Zoisite - Red Green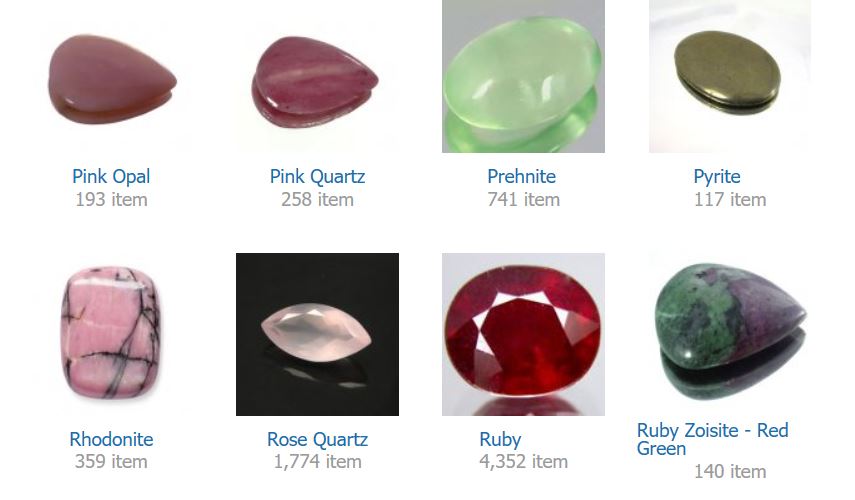 Rutile Quartz with Needles, Sapphire, Sea Shell, Serpentine, Smoky Quartz, Snow Flake Obsidian, Sodalite, Spectrolite Cats Eye
Sun Stone, Tanzanite, Tektite Specimen, Tiger Eye, Titanium Druzy Agate, Topaz, Tourmaline, Turquoise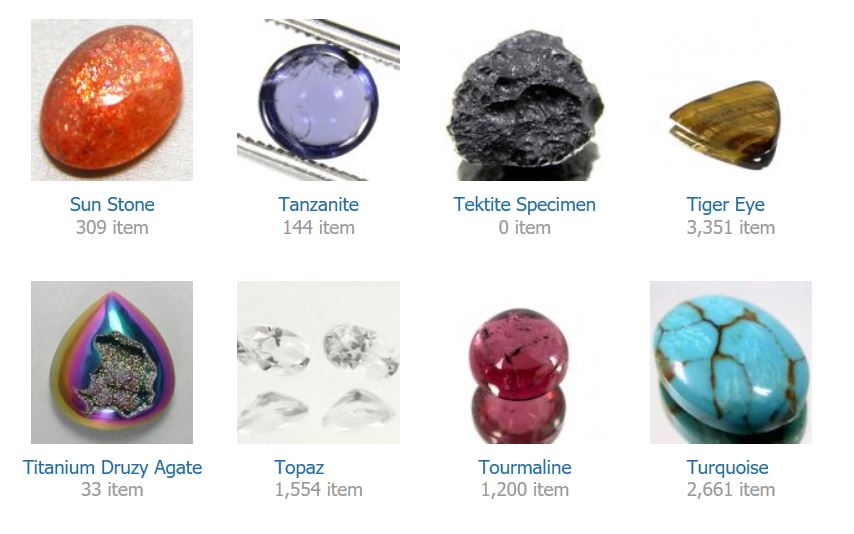 Unakite, WHITE CRYSTAL, Yellow Sapphire

How to Order with Us
Welcome to our online shopping guide.
To place your online order, you must follow some easy steps below.
Register with our website and after registered, you can now use your username and password to log in and place your order.
Choose the product of your choice. You can either search the item by code, product type or category. Click the chosen item, description will appear.
Add desire quantity and shipping method then click add to cart. If you want to add another item, click continue shopping or if you are done, you may now check out.
You will have to fill out the shipping address form in order for us to know where the parcel will be sent. After filling out the form you may click next and you can now view your order and after checking all the details, click confirm button to confirm your order.
Choose the payment method convenient for you. Fill out the form and pay.
Our staff will inform you the order status, date of delivery and other details via email. 
Frequently Asked Questions about Natural Semi-Precious Gemstones
Q: What is the difference between natural gemstones and synthetic gemstones?

A: Natural gemstone is grown from a natural gem seed. It has a lot of impurities, shape is not perfect and some of them are not flawless but this is a lot valuable and costly than that of synthetic. Good example is Ruby and Diamond.
Synthetics gemstone is a lab-created gemstones and since it is a man-made stone it is more likely to be perfect and flawless because of the controlled condition inside the laboratory. This is much cheaper and less valuable than that of natural gemstones.
Q: How can I differentiate natural from synthetic gemstones?
A: Even a gemologist's naked eye couldn't tell the difference between natural and synthetic gemstones unless tested in the laboratory and of course the most obvious way to know it is the pricing. Better check with the trusted and experienced gemologist so you won't have any hesitations.
Just for your quick reference: Majority of natural gemstone has its own inclusion defect and flaws. This is the major indication of earth-mine natural gemstone. Of course clean natural gemstone is rarely sometime available in the market but it is called gem quality as the prices are hundreds of times more expensive than our commercial quality.
Q: How long does it take for me to receive my order?
A: If your order items are in stock, we can ship you immediately. In case, of shortage of stock we shall manufacture it for you. Normal production takes two weeks for shipping.
Q: What company do you use for shipping?
A: All Order are shipped by Thailands Registered Postal Services. Another method we usually recommend for order value of over US$200 is by FedEx pack (US$ 30) for packets not exceeding
Q: What forms of payment do you accept?
A: We accept Paypal, Credit cards (Master Card & Visa), Bank wire transfer and Western Union.
Q: What if an item is out of stock?
A: Due to the ever changing nature of our inventory we are frequently adding and selling items from our store. In case, we are out of stock, we shall inform you the exact delivery date by mail.
Q: Can you make a presentable packaging for my order or do you do gift wrapping?
A: Yes. We will put the jewel in a lovely gift box. You will only pay for the box and no other extra cost.
Thank you for shopping with us, we will make sure that this will not be your last visit.

Comments
What you think?
What Other Visitors Have Said
Click below to see contributions from other visitors to this page...

What is the price of cutting and polishing rough gemstones in Thailand?

What is the price of cutting and polishing rough gemstones in Thailand?
Sponsored Pages
Subscribe to our nose-piercings newsletter to stay up-to-date with the latest news, trends and articles published on this site.