Body Piercing Book - The Extreme Self Expression!
Looking for Body Piercing book to read in 2021? Explore this list of the best books. Below are some of the best books to read.

Body Piercing Book 1;
The Piercing Bible, Revised and Expanded, The Definitive Guide to Safe Piercing
| | |
| --- | --- |
| | This body piercing book is from piercing pioneer Elayne Angel, who has performed over 40,000 piercings since the 1980s and has brought many practices, such as tongue-piercing, into the mainstream. She brings her exhaustive knowledge to this groundbreaking manual that covers everything you need to know about the process, including: |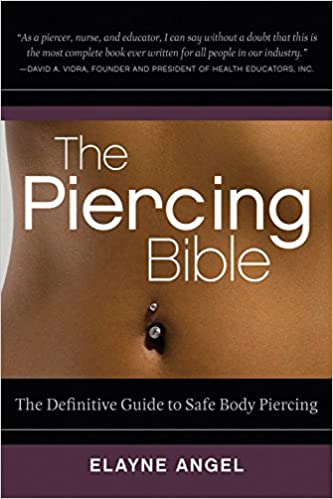 • The best piercings and placements for various body parts and body types
• Terminology, tools, and techniques of the trade
• Vital sterility, sanitation, and hygiene information
• Jewelry designs, shapes, and materials
• Advice for people with stretch marks, plastic surgery, and unique anatomy
• Healing, aftercare, and troubleshooting for problem-free piercing
"As a piercer, nurse, and educator, I can say without a doubt that this is the most complete book ever written for all people in our industry."
--DAVID A. VIDRA, FOUNDER AND PRESIDENT OF HEALTH EDUCATORS, INC.
"No one is more qualified to write this book than Elayne Angel. With more than three decades of personal experience to her credit, no one knows the subject better."
--JIM WARD, FOUNDER OF GAUNTLET, THE WORLD'S FIRST BODY PIERCING STUDIO
"This is an exciting book for a field that has exploded in the last two decades.
National industry standards are needed, and Elayne provides important data."
--MYRNA L. ARMSTRONG, RN, EdD
Body Piercing Book 2:
The Body Art Manual Hardcover-spiral – August 31, 2010
| | |
| --- | --- |
| | This body piercing book is a first fully comprehensive, illustrated guide to body art in all its forms, this book is the only reference source available that takes you through every step of the process. |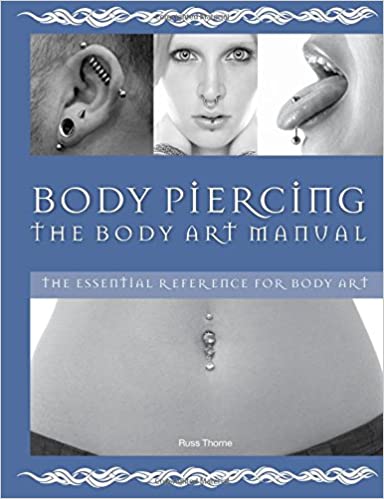 From choosing a style, placement, and finding the right artist, to ensuring safety and proper care, this book covers not only piercing, but a variety of alternative body modifications such as scarring, branding, and more. Each technique involves varying levels of risk and discomfort, so this book gives you all the facts.
Every major piercing is covered, including professional specialized advice for every body part, and taking into account the physical differences between men and women. Filled with insider secrets, hands on advice, and a directory of services, this is the only body piercing book you'll ever need.
Body Piercing Book 3;
Learn Body Piercing in 6 Weeks or Less: The Exercise Book for Body Piercing Paperback – November 18, 2010

| | |
| --- | --- |
| | This Body Piercing book is a "Hands-On" occupation. One must perform a physical act, in a skillful manner, to accomplish the task of body piercing. To be a body piercer, one must actually learn to be proficient in executing these physical activities. |
This book demonstrates six different "simulated" piercing tasks that will teach you the physical skills of body piercing in six weeks or less. You don't need a real person to practice on to master these "mock piercing" skills. Each of the six practice techniques demonstrate real life, practice simulations that will prepare you to get started in the body piercing business as an apprentice or independent body piercer. It is the same concept as an airline pilot practicing in a simulator to develop and practice flying skills. To advance your body piercing skills, this book provides you with information on where to get self-learning video training and hard to find mentoring and coaching to get you "in the business" quickly. In addition to the physical elements of body piercing, the non-physical elements of body piercing are extensively covered in this book. You must know content like Aseptic Technique, avoiding cross-contamination, sterilization rules and regulations, how to measure jewelry, licensing, certification, and appropriate jewelry used for each piercing. If you want to learn the fundamentals of body piercing or just want to see what it is all about . . . you definitely need this book.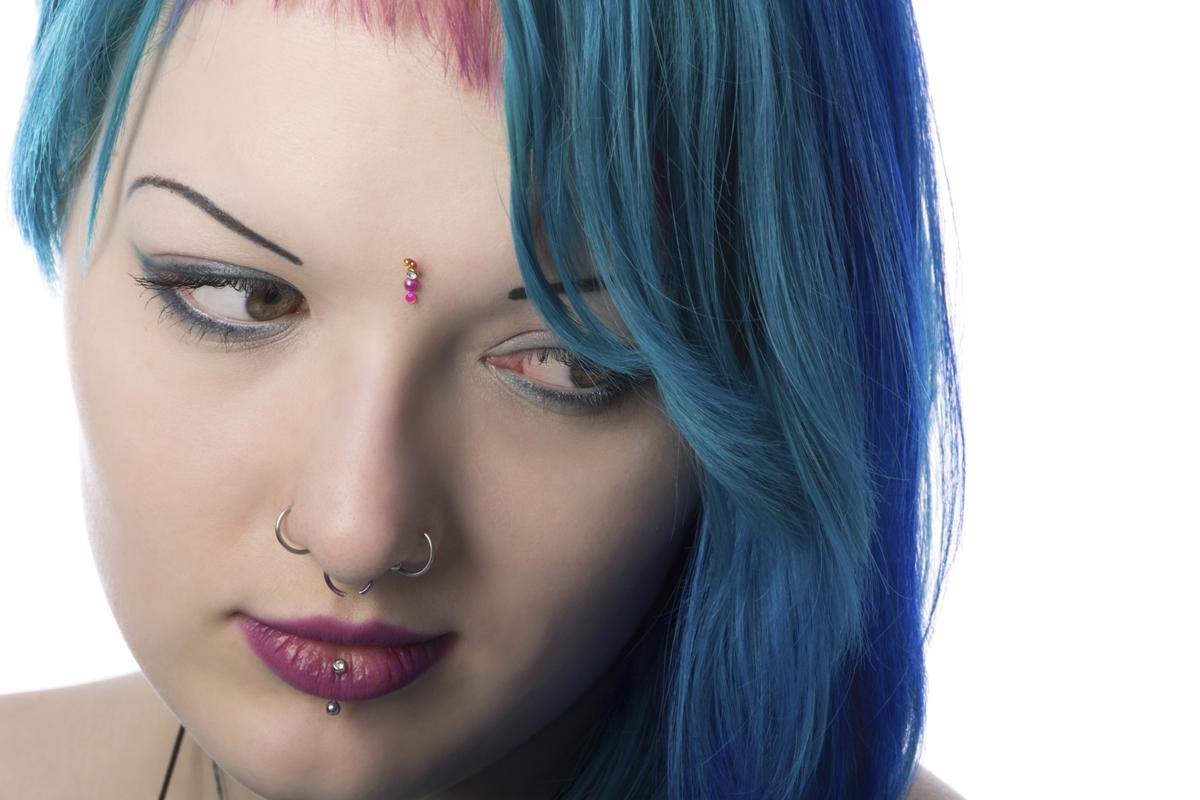 Body piercings is a subtle or extreme form of self-expression that is becoming extremely popular in the past few decades. Though evidence suggests that various parts of the bodies have been pierced centuries ago, the reasons could be due to spiritual, or ritual customs and beliefs observed in those times. The mummified body of Otzi, the Iceman, was found 5,300 years ago in a glacier in Austria, with his ears pierced and we know that several African, South American and American tribal cultures used to get their lips and tongue pierced and stretched thousands of years ago.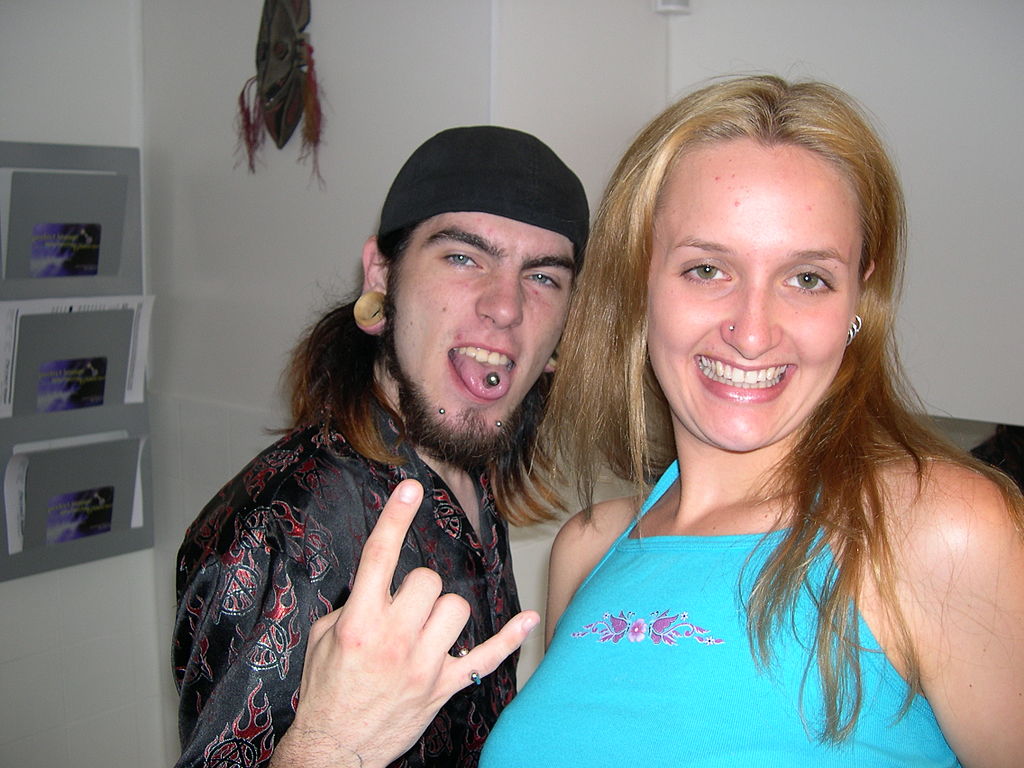 In the 3rd century, the Kamasutra was written by an Indian, on the art of making love. There are many illustrations of piercings on the genitals and nipples with pins and other objects for the purpose of enhancing sexual pleasures and titillating the senses. Soon after World War II, many subcultures, such as the gay male groups and punks decided to get their bodies pierced, as a form of rebellion, against culture or enhancing sexual pleasures, using aesthetic appeal. In 1970, Malloy and Ward, from California decided to resurrect this art of puncturing, or modifying parts of the human body and enhancing it with items of jewelry. Piercings is ideally done with a very sharp beveled needle that can be straight, or curved, depending on where the body is to be pierced. Though several methods of piercing have been introduced, the best way to go about it is to find a registered practitioner, who does these piercings in a sterile clinic, with disinfected needles and tools, such as pliers or forceps. It is important that the part of your body to be pierced should be cleaned with a good antibacterial soap and a one-time use needle, used for the piercing. It should immediately be disposed off into a sealed bag and not reused for another person, as there is always the danger of contacting some air-borne disease, such as HIV, Hepatitis B etc.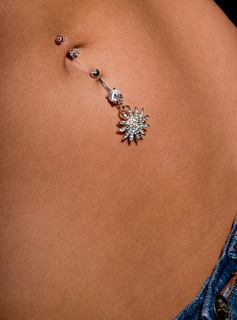 Healing process for Body Piercings
The healing process for body piercings goes through several stages. In the first phase, the area that is pierced is inflamed and has to be kept clean, to avoid any form of infection. It is not advisable to use anything more than saline solutions and ice packs to keep the area from getting infected or scarred. In the second stage, which is the proliferation phase, cells are formed by proteins in the body, which start to heal the puncture. This may take anywhere from weeks to a year to heal. During the remodeling, or maturation stage, the cells are stabilized and the area is strengthened. It is important to take doses of Zinc and Vitamin C to hasten the healing process.
Do not use gold, silver or gold plated jewelry initially. The safest types of jewelry to use are those made up of titanium, niobium, platinum, palladium or surgical stainless steel. Today body piercings is being accepted in the mainstream of society by many people. Apply different styles and sizes as permitted depending on the area, to make a fashion statement.
Top 10 Most Extreme Body Piercings Video
These piercings are so extreme, that even by looking at these pictures, you will feel pain all over your body. Enjoy as we give you the Top 10 Most Extreme Body Piercings.

Piercing my own nipple

Have A Great Story About Body Piercing?
Do you have a great story about this? Share it!
Body Piercing Book - The Extreme Self Expression! to Facial piercings
Silver Body Jewelry for Body Piercings
Nipple Piercing - Increase your Sensuality
Sponsored Pages
Subscribe to our nose-piercings newsletter to stay up-to-date with the latest news, trends and articles published on this site.