Infección del Piercing de Nariz
Amazon Best Sellers Discounts and Offers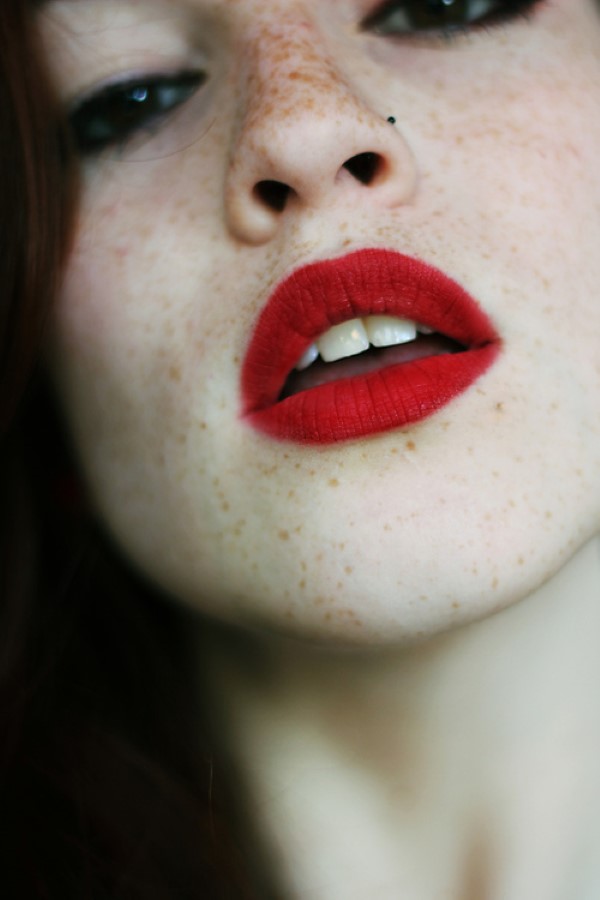 Usted puede estar preocupado sobre el desarrollo de una infección del piercing de nariz si usted acaba de hacerse el piercing y es relativamente nueva para usted esta forma de arte exótico. Queremos darle una cierta tranquilidad: En primer lugar, lo que usted cree que es una infección puede ser nada más que el proceso de cicatrización normal. Y en segundo lugar, si usted contrae una infección, no necesariamente debe ser perjudicial para usted.
Alguien que tiene una perforación de la nariz fresca puede notar un bulto con la infección, lo que equivale a una cicatriz tipo queloide temprana. No se preocupe, ¡estos tipos de bultos son fáciles de tratar! Lo más importante es tomar las medidas básicas adecuadas y seguir las instrucciones como si se tratara de cualquier perforación del cuerpo. Su mejor fuente de consejos es, por supuesto, su profesional del piercing.
La primera vez que decide hacerse un piercing en la nariz, es el momento de buscar una fuente fiable para sus joyas. Podemos ofrecerle nuestros largos años de experiencia trabajando con joyas de oro de buena calidad. Nuestros hábiles orfebres especializados en joyas de oro de 22k, incluyendo anillos y pins para la nariz hermosos y exóticos. Podemos crear diseños únicos de la India para usted, que usted no encontrará fácilmente en el mercado occidental y también ofrecemos productos de alta calidad que son menos probables que irriten los tejidos blandos nasales.
Usted será más propensa a sufrir una infección del piercing de nariz si utiliza joyería hecha de un metal al que usted sea alérgico. El hecho de que usted desarrolle una hipersensibilidad a un metal no quiere decir que el metal sea malo. ¡Algunas personas son más sensibles que otras! Tampoco quiere decir que vaya a reaccionar con otros metales. La persona que es alérgica al oro de 14k puede funcionar muy bien con el oro blanco o titanio. Muy pocas personas son alérgicas al acero inoxidable.
Recuerde, también, que la alergia puede presentarse como una reacción en la piel no sólo en la nariz o la cara, sino también en sus brazos y piernas o incluso en su torso. Si nota picor o manchas poco después de una perforación, consulte a su profesional de la perforación inmediatamente para recibir instrucciones.
Es importante quedarse su joyería para si mismo y no usar joyas de piercings de otras personas. Incluso si usted quiere intercambiar las joyas con su mejor amigo, nunca se sabe a qué tipo de bacteria o virus la otra persona ha estado expuesta. Y si se pone sus joyas en su en su perforación, se está exponiendo a los gérmenes.
Si usted se ha hecho su piercing en la nariz durante la estación lluviosa, se espera que su piel sane a un ritmo mucho más lento. Si hay una temporada de lluvias donde usted vive, o incluso una larga lucha contra el mal tiempo, ¡no elija ese tiempo para hacerse ningún tipo de piercing!
Profesional-de-Piercing-trabajando Su perforación de la nariz se debe hacer con una aguja, -nunca con una pistola-, ya que será mucho más vulnerable a una infección de perforación de la nariz. Los Gérmenes estafilococos viven en todas las personas y todo lo que necesitan es una entrada en el cuerpo para florecer en una infección. Una de las precauciones más importantes en contra de una infección de perforación de la nariz es el uso de una aguja para su perforación.
Infección del Piercing de Nariz-Signos y síntomas
Usted puede esperar que los síntomas de la infección se asemejen a cualquier otro tipo de infección de perforaciones en el cuerpo. La perforación tarda aproximadamente dos a cuatro semanas para las etapas iniciales de la curación y se puede esperar algo de enrojecimiento y dolor en la zona.
Sin embargo, si nota enrojecimiento, y es seguido por inflamación, y posiblemente también muestra secreción de pus, usted debe estar alerta. Habrá sensibilidad con mucho dolor en la piel cuando se toca, y podría incluso sangrar. La buena noticia es que el tratamiento de la infección de la perforación de la nariz de es muy simple y puede comenzar el tratamiento de la infección por su cuenta, pero si dura más de una semana, entonces usted necesita ver a su médico.
Infección del Piercing de Nariz-Tratamiento y Cuidados
La prevención es la mejor cura, eso es una verdad de Perogrullo que se aplica a cualquier parte de su cuerpo. Dicho esto, usted puede proteger su perforación tomando las siguientes precauciones:

Nunca toca la perforación si no se ha lavado las manos primero.
Determine si usted está teniendo una reacción alérgica a la joyería. Si el metal no se adapta a su piel, retírelo.
Para mantener la perforación limpia, aplique una fina capa de pomada antiséptica a la zona antes de dormir y antes de salir.
Si usted nota pus, espere hasta que el drenaje se ralentice. A continuación, puede mover el piercing un poco, una vez cada semana. Si lo mueve más a menudo entonces se va a agravar la infección de perforación de la nariz.
Si usted está lavando o limpiando su cara, evite el tirón en su joya de la nariz.
Siga las instrucciones de su profesional en cuanto a los cuidados posteriores es a la perforación para evitar cicatrices.
Evitar la aplicación de base de alcohol alrededor de la herida.
Del mismo modo que debe evitar la aplicación de maquillaje alrededor de la perforación.
Nunca se hurgue la costra con las uñas.
Se recomienda mantenerse alejado de las piscinas, a medida que se aumenta el riesgo de una infección de perforación de la nariz.
Por encima de todo, recuerde que la limpieza regular de la herida de una manera higiénica con un producto no es irritante, con simples precauciones de higiene, es su mejor protección contra las infecciones. Le recomendamos una solución salina estéril.
Queremos que se sienta cómodo con su capacidad para cuidar de una infección de perforación de la nariz, en caso de que se desarrollara. Usted debe realizar el cuidado de la perforación como parte de su rutina diaria de la piel. El estar bien informado sobre la posibilidad de infecciones de perforaciones en el cuerpo le hace estar mejor preparado para combatirla. Al seguir esta rutina de cuidados simples de la infección, puede asegurarse de que la infección del piercing de nariz se mejorará y su perforación se curará fácilmente.
Reference: APP
Para la parte superior de Infección del Piercing de Nariz Infección del Piercing de Nariz

Infección del Piercing de Nariz
Sponsored Pages
Subscribe to our nose-piercings newsletter to stay up-to-date with the latest news, trends and articles published on this site.