Preguntas Frecuentes del Piercing de Nariz FAQ – Leer las Respuestas
Amazon Best Sellers Discounts and Offers
Piercing de nariz FAQ: Mi nariz fue perforada por una pistola de piercing. ¡No tenía idea de que sólo una aguja de perforación debe ser utilizad! ¿Me he podido hacer algún daño? ¿Qué debo tener en cuenta?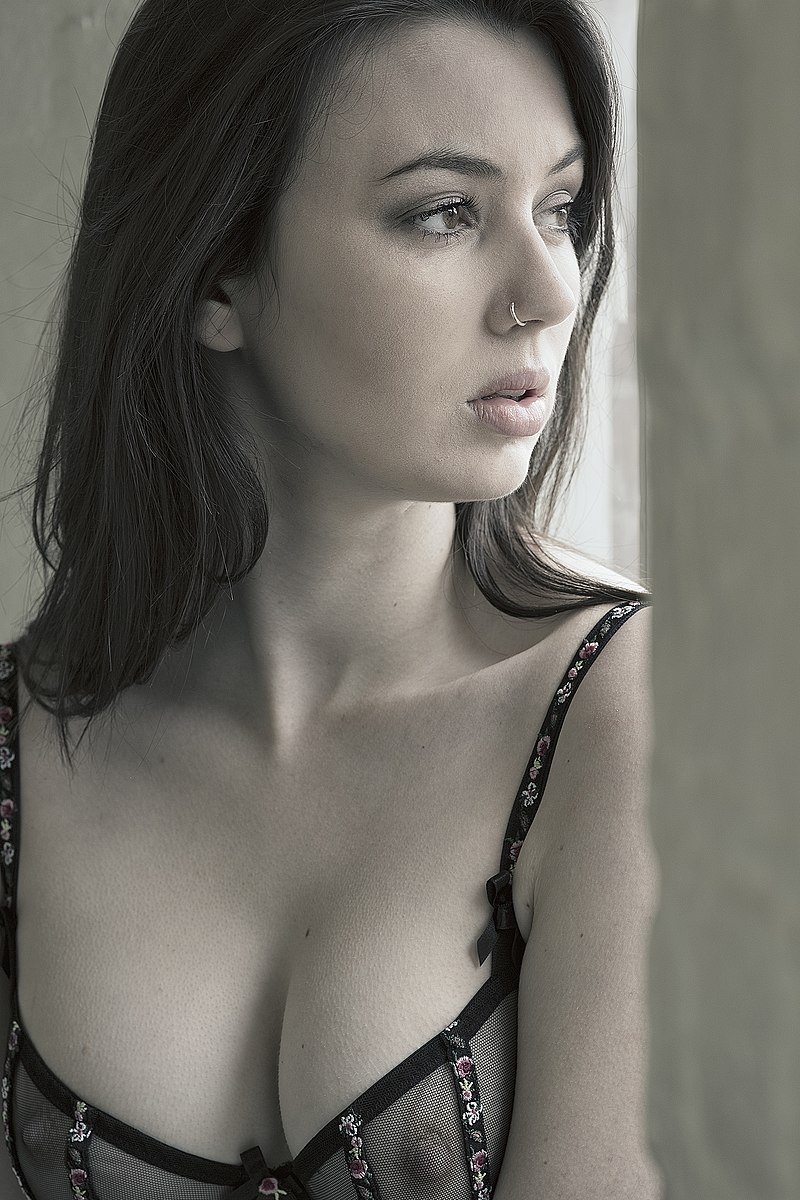 Las personas que trabajan en las tiendas de piercing muchos realizan tanto perforaciones de los oídos y como las perforaciones de la nariz con una pistola. El principal problema es que las pistolas de piercing realmente no pueden ser esterilizados correctamente, ya que están hechas de plástico. Usted dejando su seguridad contra los patógenos de transmisión sanguínea como el VIH, el MRSA, y la hepatitis en las manos de alguien que probablemente no hace nada más que una simple limpieza de la pistola limpia con una gasa con alcohol.
Otro problema es que el arma no está diseñada para perforar la nariz. Debido a que es para el tejido blando de la oreja, en realidad rompe el cartílago de la nariz, ya que introduce un perno a través de su tabique nasal o aleta. Y obliga a los studs que se sitúen justo sobre la piel, sin margen de maniobra para que la herida pueda sanar adecuadamente.
Por ahora, vigile en busca de signos de infección. Usted también debe considerar si la joya se encuentra muy apretada contra la piel. ¿La herida se ha puesto de un color rojo fuerte? ¿Se siente incómodo? Pregunte a sus amigos que con piercings que le recomienden otras tiendas piercing. Permita que otro profesional le eche un vistazo. Lo más probable es que usted no necesite hacer nada, pero es posible que usted pueda cambiar los studs por un anillo, se sentirá mejor y promoverá la curación más rápidamente.
Piercing de nariz FAQ: ¿Qué piensa sobre los piercings hechos en casa? Me encanta cómo lucen las de joyas nariz y yo sólo quiero saber la técnica adecuada para hacerlo en casa.
No recomendamos que usted haga su piercing en casa. ¡Y tampoco deje que sus amigos lo hagan! Ni usted ni su amigo está capacitado para mantener la esterilidad adecuada, y usted no quiere que se infecte. ¿Y cuán estable puede mantener su mano? Si usted está empujando una aguja gruesa a través del cartílago fibroso de la nariz, ¿qué pasa si usted pierde sus nervios y se queda a mitad de camino? ¿Qué pasa si tu perforación sale torcida?
No sabemos de ningún médico que se saque él mismo su propia vesícula y no creo que se debe perforar su propia nariz. Emplee el tiempo y dinero en encontrar un estudio profesional de piercing. Acabará con un piercing mucho más bonito y la perforación sanará antes.
Piercing de nariz FAQ: ¿Puedo usar el oro de 10k en mi piercing?
Usted debe saber que el oro de 10k sólo es 10 partes pura -alrededor del 41% de pureza. Esto significa que casi el 60% de la joyería se compone de un metal más barato. Un contenido de oro superior garantiza una mejor sanidad y más comodidad en su perforación. Es aconsejable el uso de oro de 18kt 14kt ó 22kt. El oro de 10k contiene demasiados metales de relleno no nobles que causan reacciones alérgicas o pequeñas hipersensibilidades.
Piercing de nariz FAQ: ¡Yo quiero un anillo de plata de ley en la nariz!
Usted debe ser consciente de que la plata esterlina se oxida cuando es expuesta a los fluidos naturales del cuerpo y deja una marca permanente negra en la piel de curación. Use plata de ley sólo después de haber sanado completamente.
Piercing de nariz FAQ: ¿Qué puedo poner en una perforación en seco? Mi piel es seca en circunstancias normales, y la piel alrededor de mi piercing la noto muy seca.
Trate de usar una loción para la piel orgánica. Puede buscar algo en su farmacia local, la tienda de productos de baño en el centro comercial, o en su boutique favorita online para comprar un producto que esté libre de fragancias artificiales, colorantes irritante, u otros productos químicos. Son los mejores para la piel blanda de la curación de una perforación.
Piercing de nariz FAQ: Han pasado un par de semanas desde que me hice mi piercing en la nariz, He estado siguiendo fielmente las instrucciones de los cuidados de nariz para después del Piercing. ¡Pero acabo de darme cuenta de un pequeño grano blanco justo al lado del piercing! ¿Qué debo hacer?
Trate de aplicar una compresa caliente a la zona. El calor húmedo abrirá los poros para liberar el aceite u otras impurezas atrapadas en el interior. Sólo hágalo cuidadosamente con un toque suave, y por amor de Dios ¡no lo estruje! Cada vez que rompe la piel, corre el riesgo de la acumulación de tejido cicatricial. Si el grano está justo al lado de la perforación, le puede dar un poco más de tiempo para sanar.
Piercing de nariz FAQ: ¿Qué tipo de joyas de nariz es mejor para usar en la nariz recién perforada?
Cuando se haya hecho el piercing, el mejor tipo de joyería para la nariz es el anillo, a menudo es el captive bead ring que se refiere como la CBR. Debido a la forma en que se hace, es fácil de mantener tanto la cicatrización de piel y la limpieza de la joya. Es posible que no quiera preocuparse por algo que tiene un soporte mientras se está curando.
Sin embargo, si usted realmente quiere un stud, entonces compre un stud. Si se conforma con un anillo cuando lo que quiere es un stud, entonces usted no tendrá la paciencia suficiente para esperar a que el período de cicatrización complete antes de cambiar su joya y puede conducir a que esto deje dejar cicatrices. ¡Sólo mantenerlo limpio! Pero es igualmente importante el tipo de metal- comprar oro que sea de 14k, 18k, 22k o, o de calidad quirúrgica de acero inoxidable.
Piercing de nariz FAQ: ¿Cuál es la perforación de la nariz más pequeña de tamaño que puedo obtener?
El profesional que la haga el piercing debe aconsejarle que no se perfore a menos de un calibre 16 o 18. Perforaciones menores no le permiten una amplia gama de opciones de joyería. Joyas menores pueden parecer que desaparecen dentro de la herida del piercing en los días inmediatamente después de que se haya hecho debido al trauma de la piel, y usted será más propenso a tirar de él.
Piercing de nariz FAQ: ¿Alguien tiró de mi anillo en la nariz / Mi toalla quedó atrapado en mi anillo de nariz y ¡ahora mi piercing está sangrado es! ¿Qué debo hacer?
No se quite la joya . No lo rote, tampoco, porque si hay gérmenes en su anillo en la nariz los meterá en su herida. En su lugar, aplicar compresas calientes empapadas en agua salada del mar. Si usted no tiene una solución de sal marina profesional a mano, usted puede hacer la suya propia. Comprar sal marina en su supermercado local o droguería. Asegúrese de que es sal del mar, no desea sal de mesa, sal yodada, sal de Epsom, o cualquier otra cosa, pues son demasiado fuertes para ser usados para los piercings. Mezcle una octava parte de una cucharadita-una pizca-con tres onzas de agua tan caliente como pueda soportar. Remoje la bola de algodón en el agua y mantenerla en la perforación hasta que se enfríe. Repita el procedimiento con un algodón recién empapado hasta lo haya tenido aplicado durante unos diez minutos. Usted debe hacer esto tres veces al día.
Piercing de nariz FAQ: ¿Debo ir a un estudio para adormecer la nariz antes de la perforación?
Nosotros decimos que no. Un profesional con experiencia en perforación terminará tan rápidamente que usted tendrá sólo un breve momento de dolor. Otras técnicas de adormecimiento no son buenas opciones: aerosoles anestésicos, como el cloruro de etilo que se utilizan sólo en Europa, y si se usa inadecuadamente pueden causar quemaduras por congelación. Hay geles adormecedores, como Orajel, pero en realidad sólo funcionan en las membranas mucosas y no en la superficie de la piel. Algunas personas sugieren que el hielo, pero de nuevo, si la persona que le hace el piercing es un profesional, entonces no lo va a necesitar de todos modos, y ¿ por qué pagar más por eso?
Piercing de nariz FAQ: ¿Qué pasa si mi joya de nariz se cae antes de que la perforación se cure?
Usted debe dejarse puesta la misma joya en su sitio durante al menos seis semanas. Usted no tiene que quitarse la joya con el fin de limpiarla. Si se sale mientras usted está durmiendo luego simplemente limpie su piercing y su joya y vuelva a introducírsela. Algunas personas experimentan dificultades para meterla a través de la perforación en vía de curación. Esta podría ser la única vez que deba utilizar un cubito de hielo para adormecer la nariz si tiene problemas para empujar la joya a través de la herida. Si tiene alguna dificultad y la nariz rápidamente se hincha y se irrita, no se preocupe, pero es posible que tenga que regresar a la tienda de piercings. Si logra volver a insertar la joya por su cuenta, no se olvides de limpiar una vez más, de preferencia remojando con agua salada.
Piercing de nariz FAQ: ¿Puedo entrar en una entrevista de trabajo con mi anillo en la nariz?
Es mejor no usar joyas nariz cuando vas a una entrevista de trabajo. Muchos propietarios de negocios y los gerentes tienen perforaciones propias, y no se sientan ofendidos por su perforación. Sin embargo, se preocupan por los clientes, que a menudo se dejan intimidar por algo tan simple como el corte de pelo de otra persona, tatuajes o piercings. Si usted está pensando en hacerse un piercing en la nariz y también cambiar de trabajo es mejor que posponga el piercing de la nariz hasta que haya hecho el cambio, porque tendría que dejar sus joyas en casa, mientras que la perforación se esta cicatrizando. Una vez que haya pasado ese punto crítico, se puede comprar postes acrílicos casi invisibles para mantener su perforación sin mostrarla.
Piercing de nariz FAQ: ¿Por qué los anillos en la nariz están prohibido en algunos países occidentales?
Muchas personas creían que la Biblia prohíbe la perforación, tal como se expresa en el Levítico 19:28. Sin embargo, otros lo interpretan como una advertencia contra la auto-mutilación para expresar el dolor cuando un ser querido ha muerto. Sin embargo, la Iglesia de Jesucristo de los Santos de los Últimos Días, los mormones han prohibido las perforaciones más allá de un agujero en cada oreja. El Talmud judío también prohíbe el uso de anillos en la nariz en el día de reposo. Muchos distritos escolares estadounidenses han prohibido piercings visibles y se limita el número de perforaciones por oído, porque no existe una definición clara de cuándo un piercing es la expresión de la cultura y la religión, y cuando es por el valor de protesta. La prohibición también se reduce el número de adolescentes que buscaban piercings sin permiso de los padres. Studs de acrílico claros siguen siendo una opción para momentos en los que no pueden mostrar sus joyas nariz.
Preguntas Frecuentes del Piercing de Nariz FAQ – Leer las Respuestas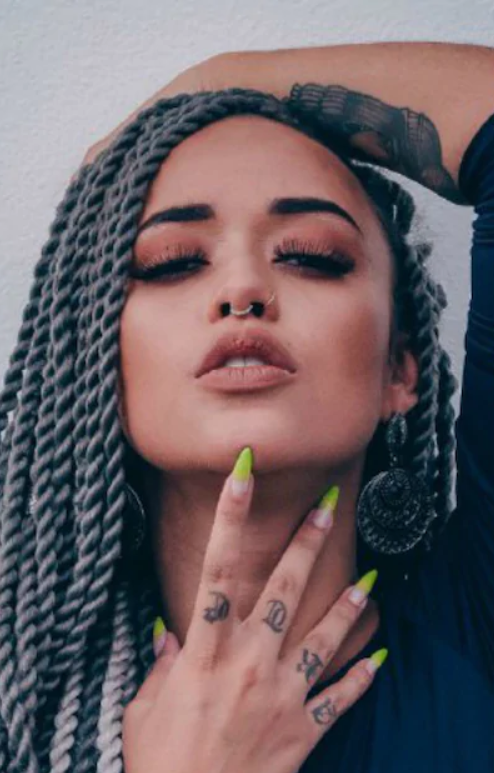 Sponsored Pages
Subscribe to our nose-piercings newsletter to stay up-to-date with the latest news, trends and articles published on this site.