Double Nose Piercing - more style and Ideas!
Get ready to declare your style with a double nose piercing!  Whether you want to look glam, punk, traditional, grunge, or if you just want to celebrate your family culture, double nostril piercings and triple nose piercing are the coolest way ever to say who you are.
Nose piercings are a great way to add some style to your look and to express your attitude – as long as you have the right kind of nose rings and nose studs. There are several types of nose jewelry available in the market, and these cater to the male as well as the female market. Here is some information about the different types of double nose piercings that are available. Double nose piercing can either appear side by side on the same nostril or each nostril. Piercer will insert two holes on the nose if you are going to get double piercing at the same times or just a hole if you getting you second piercing. If you have recently gotten a double nostril piercing, it will take roughly two to three months to heal with proper care.
If you have decided to have this type of piercing, you may also choose either a high or a standard nostril piercing. High nostril piercings are done slightly above the standard placement, which allows styling the nose in a new way. The standard piercing is for a double-sided look
Different types of double nose piercing.
Opposite sides
There are many variations to this type but it is symmetric location of piercings on both sides of nostrils.
You can use: nose ring-stud, ring-ring and stud-stud combinations.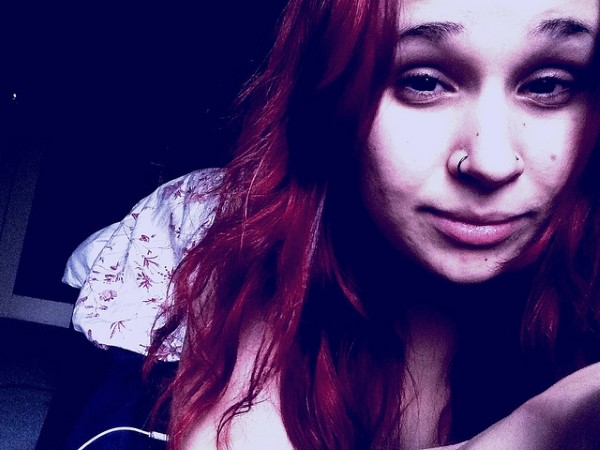 Same side piercing
Both piercings are done on one nostril either right or left. 
You can use: nose ring-stud, ring-ring and stud-stud combinations.

Septum and nose
One piercing on the nostril and another piercing on the septum. 
You can use: nose ring-stud or ring-ring combinations.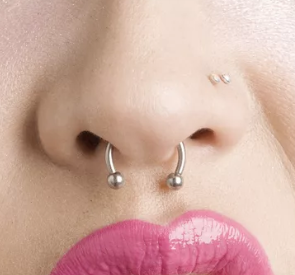 Double septum
You can choose two piercings on the septum of the nose.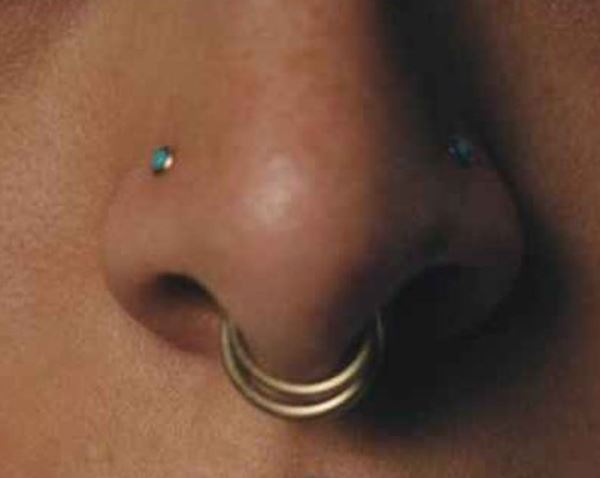 Make sure you choose the right jewelry for you double piercing to avoid issues that people face after a nose piercing like allergies and infections. While there are a range of factors that can contribute to this, one major aspect to consider is the type of metal you choose for your nose ring. 
Here's the rundown on the best nose ring metals for your jewelry and the types to avoid.
Recommended Metals that are known for generally reducing irritation, infections and discomfort.
Surgical Stainless Steel (SSS)
Titanium
Niobium
Types of metals to avoid
The following metals are not recommended for fresh or healing piercings. It's best to wait until the skin has completely healed before wearing these metals.
Sterling Silver
Plastic and Nylon
Plated-metals
Such as copper, zinc or nickel coated with a thin layer of gold or silver.
Double Nose Piercing Jewelry
More Double Nose Piercing Picture
Comments
What you think?
What Other Visitors Have Said
Click below to see contributions from other visitors to this page...

double piercing in both sides Not rated yet
Im an English white boy and I had a normal life until I was 14. Im from a single family and the house is me and my mum. I always knew my mum wanted a …
Sponsored Pages
Subscribe to our nose-piercings newsletter to stay up-to-date with the latest news, trends and articles published on this site.