Titanium Nose Jewelry Tells Something About You
Titanium Nose Jewelry:  Stylish, Beautiful and Hypoallergenic
Titanium Nose Jewelry; Septum Rings for Personal Style and Panache

Some people's skin becomes very irritated when it comes into prolonged contact with certain types of metals.
Typically, these people are bothered by metal alloys that include nickel or other inexpensive base metals, like the materials used to make cheap costume jewelry or the metal found on the backs of many watches.
These people are experiencing something called metal hypersensitivity, and they must be careful when they're purchasing nose jewelry for their piercings.  In order to prevent an adverse skin reaction, they need to purchase nose jewelry that does not contain any filler like nickel and is hypoallergenic.
Two examples of hypoallergenic nose jewelry are 22k solid gold and titanium nose jewelry.  Nose jewelry made of either one of these high quality metals will not cause an uncomfortable and unsightly skin reaction.
Because so many people are sensitive to nickel and other base metals, hypoallergenic nose jewelry is becoming more and more common.
However, there's another reason that nickel-free and other hypoallergenic metals are better than other types of metals for nose jewelry.  Simply put, nose jewelry made of hypoallergenic metals such as titanium and 22k gold places less strain on a person's immune system during the healing process following nose piercing.  This reduced strain greatly increases the likelihood that a piercing will heal well, and it has the added benefit of making the healing process faster.
This means that titanium and 22k gold are the best choices for jewelry to wear in your nose piercing, even if you don't experience metal hypersensitivity.
Although nickel-free alloys like sterling silver, surgical steel or platinum nose jewelry can also be worn, titanium and 22k gold nose jewelry are highly distinctive and provide an enduring beauty which cannot be matched by any other metal. 
Titanium Nose Jewelry: Check Out Our Online Store
For example, the beauty and quality of the 22k gold and titanium nose jewelry offered for sale at http://catalog.nose-piercings.com simply are unsurpassed.
Our shop's high standards of craftsmanship and extensive selection result in nose jewelry that is not just extremely attractive, but is also a strong statement of your personal style, no matter what that style is.
No matter what type of piercing jewelry you're looking for, our shop is able to provide it.  Just to mention one example, our highly skilled master goldsmith creates unique Indian designs from 22k solid gold which are very uncommon in the western world.  Who wouldn't love to wear a stylish, tasteful and elegant nose stud or nose screw that's like no other piece of nose jewelry you've ever seen?
Like its 22k gold nose jewelry, the finely crafted titanium nose jewelry sold at http://catalog.nose-piercings.com is of the highest quality and is designed to be both beautiful and comfortable to wear.
It features a unique design that sits low in the setting so that the stud lays flat against your nose.  Because you'll be able to select your favorite design and color of gem or crystal from an extensive collection, you'll be able to express your own personal style.
Whether you're searching for nose jewelry for yourself or as a gift for someone else, you'll want the highest quality and the best designs you can find.  You can accomplish both these goals by selecting one of the beautiful pieces of 22k solid gold or titanium nose jewelry offered by http://catalog.nose-piercings.com.
Their high quality nose jewelry is hand-polished and is carefully placed in an attractive box so it arrives ready to wear or give to someone you care for
Conclusions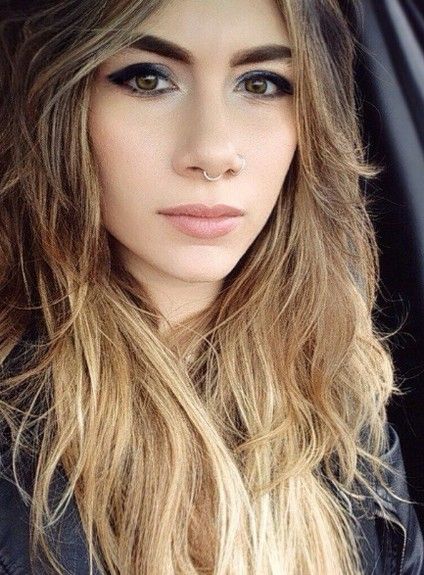 Don't buy inexpensive nose jewelry that's made of steel or anything that's gold-plated or contains any nickel.  It might be cheaper but that kind of nose jewelry won't do anything except make you look cheap.
If you experience metal hypersensitivity, it can also be extremely uncomfortable and unattractive because of the way your skin will react.  Avoid that redness or irritated patch of skin that is such a common result of wearing gold-plated or even 10k or 12k gold nose jewelry.
Instead, choose 22k solid gold or titanium nose jewelry in a tasteful and beautiful design of your choice.  They're hypoallergenic, but they're also stunning.
The nose jewelry designs available at http://catalog.nose-piercings.com are versatile and suitable for wearing at work, school or a variety of different types of social occasions.
They don't shout for attention the way some nose jewelry does.  Instead, they whisper class and showcase your own personal taste.
From Titanium Nose Jewelry to the main page about Nose Piercing Jewelry
Sponsored Pages
Subscribe to our nose-piercings newsletter to stay up-to-date with the latest news, trends and articles published on this site.