The book The Cartiers: The Untold Story of the Family Behind the Jewelry Empire is a revealing tale of the jewellery dynasty.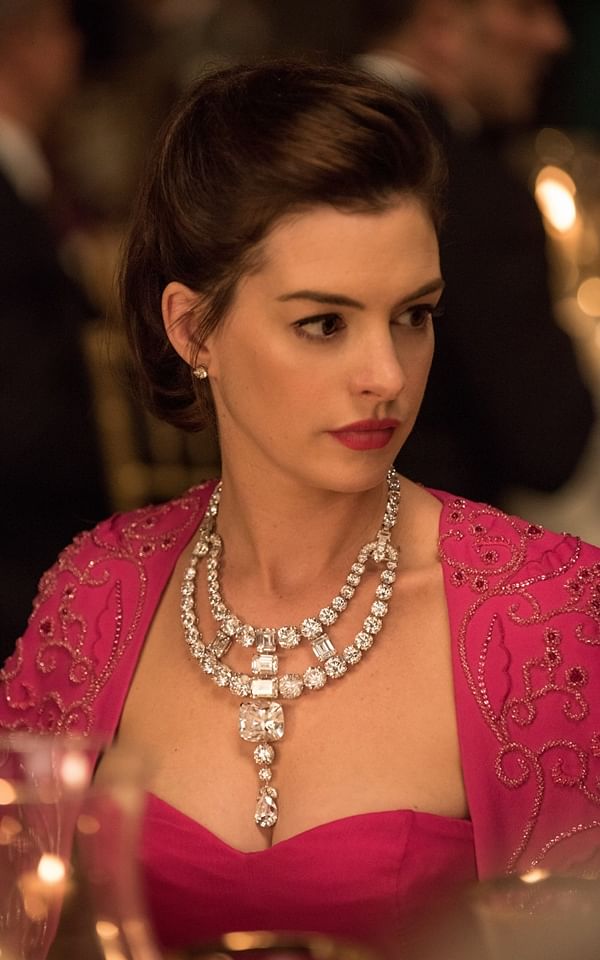 A scion of the Cartier empire — Francesca Cartier Brickell has written a captivating story of the family behind the Cartier empire. The book The Cartiers: The Untold Story of the Family Behind the Jewelry Empire is a revealing tale of the jewellery dynasty.It takes us to the Indian sojourn to the time when her grandfather Jacques Cartier travelled to India in 1911 during the King's Durbar in Delhi to find clients.Cartier is a French luxury goods company which was originally a jewellery firm, but now they make watches and other luxury goods. It is one of the oldest trusted brands with more than 200 stores in 125 countries including India.Cartier's were the jeweller to the royalty and King Edward VII of Great Britain referred to Cartier as 'The jeweller of kings and king of jewellers'. The Indian Maharajas of Baroda, Kapurthala, Nawanagar, Patiala, Nizam, Jodhpur, Jaipur all bought jewellery from Cartier.Author Francesca's great grandfather Jacques was amazed to see the Indian princes' jewellery on a visit to India in 1927 when he had come to deliver the various jewellery that had been commissioned to him.
This included a fantastic ruby necklace for the Maharaja of Patiala and a coloured stone necklace for the cricketer Maharaja Ranjitsinhji, the ruler of Nawanagar, which is today's Jamnagar.
Ranji, who was eventually made the ruler after waiting for long, played cricket for England. When he was living in England he was known for borrowing money for his sustenance and often faced legal problems. However, after taking the reins of Nawanagar, he showed his penchant for quality pieces of jewellery.
The Maharaja Jamsahib of Nawanagar, Shri Kumar Ranjithsinhji Vibhaji Jadeja (1872-1933) was a connoisseur and collector of gems and jewellery and had a fabulous collection of jewellery, some inherited from his ancestors and others designed and executed during his lifetime by Jacques Cartier, with whom he established a close working relationship.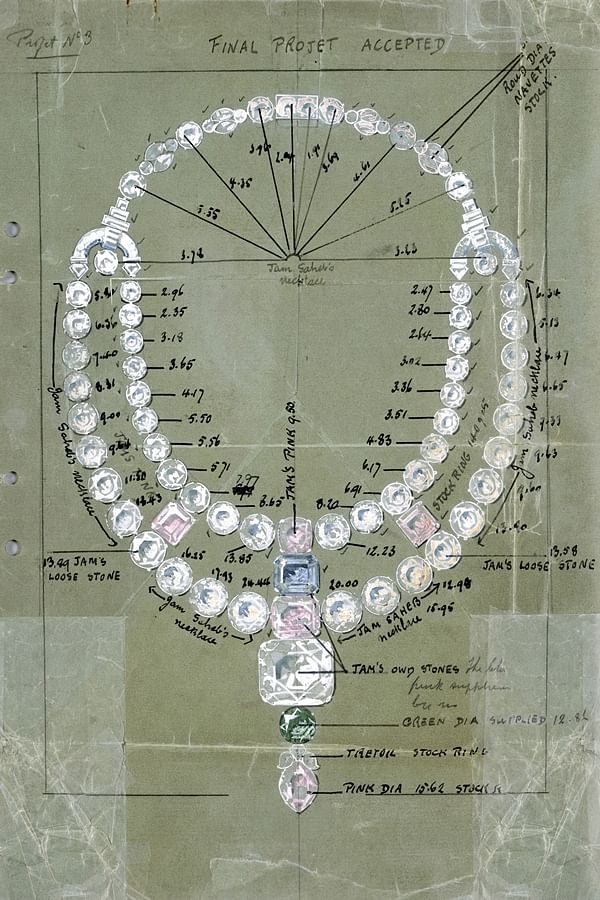 Jacques Cartier was one of the three sons of Alfred Cartier, and was in charge of the London operations of the renowned jewellery firm, towards the end of the 19th century.
"Jacques had sold him an emerald necklace. Jacques and Ranji became good friends and the two decided to create some exquisite jewellery particularly a diamond necklace," says Francesca Cartier Brickell in an interview with FPJ. Thus it was the expertise of Jacques and Ranji's capacity to buy the best gemstones that set the ball rolling.
It took two years to make a start as Jacques looked for the best quality white and fancy coloured diamonds in the world.
"Jacques, before buying these diamonds, would check with Ranji that his client was in agreement. Ranji would consult various experts before allowing Jacques to buy these diamonds," Francesca adds.
Albert Monnickendam was an expert evaluator of gems and jewellery. Ranji owned a big estate in Ireland and he invited Albert to his house where he was taken to a large room where a huge jewellery box was kept.
Ranji showed Albert a magnificent diamond of about 130 carat studded in a pendant. Albert was startled to see such a magnificent diamond — the finest in terms of colour and quality.
Ranji asked him for the price that this diamond could fetch. Albert, after examination, evaluated it at Pound Sterling 250,000 which is several hundred crores today.
"Ranji wanted a truly exquisite jewellery piece and he asked Jacques to design it. Ranji bought the famous and flawless Queen of Holland diamond weighing 136 carats that would form the centrepiece for Jacques's creation. Ranji was a great connoisseur of diamonds and he knew a lot about gems.
He went on to buy new diamonds that he desired to be fitted in the dream necklace. A number of diamonds were purchased to match the earlier diamonds and these were of various colours and hues and an overall effect was the cascade of coloured diamonds," says Francesca.
Jacques arrived in India in 1931 and he brought the world-shaking necklace with him that Ranji had commissioned. Jacques declared that it was his best ever creation. He wrote that such gems could not have been bought at any price; at no other period in history could such a necklace have come into existence.
However, this necklace somehow did not receive the same acclaim as Patiala's jewels. And there was reason behind it... "Ranji did not like the idea of displaying it as the Patiala necklace was displayed in the Paris exhibition," reveals Francesca.
"For Ranji, this necklace was born out of love for gemstones. Ranji did not have much time to enjoy the necklace and Jacques did not see his friend Ranji wear it again. Just two years later, Ranji would die of heart failure."
It is said that the subsequent rulers of Jamnagar believed that the necklace containing the diamonds was inauspicious. Its magic of course, endures.
Read at source: https://www.freepressjournal.in/featured-blog/when-cartier-came-to-india-in-1911-to-find-clients
Sponsored Pages
Subscribe to our nose-piercings newsletter to stay up-to-date with the latest news, trends and articles published on this site.