Buying Diamond Jewelry in Bangkok Thailand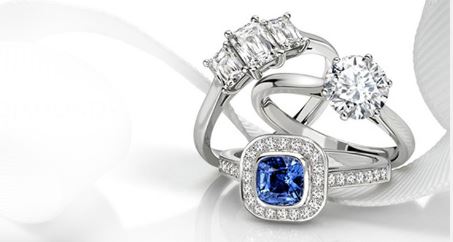 Thinking off Buying Diamond Jewelry in Bangkok Thailand? We are is based in "Diamond Gem Center of the World", Bangkok, Thailand and have been in Gemstone, diamond and Jewelry business for more than 35 years. We have our gem & diamond cutting factories in Thailand and India and have been exporting our gems all over the world. Our operation centers span from Thailand, Bahrain, Dubai, India & China.

We are one of the leading suppliers of earth-mined precious and semi-precious gemstones such as Diamond Ruby, Emerald, Sapphire, Onyx, Topaz, Amethyst, Pearls, Aquamarine and others. We can supply you on all your natural semi-precious gemstone requirements in all shapes, sizes, quality and quantity. With International and Local Mine sources of both rough and cut gemstones, we are the most competitive in terms of price and supply.

Thailand is renowned all over the world as a major gem and jewelry producing center and its highly skilled personnel has brought success to our company in achieving customer satisfaction. Our company was the winner of the Thailand Export Product Award for 1989 & a host of other awards to follow, which demonstrates our high quality and reliable service.

We offer many types of diamond jewelry, including finely crafted gold & white gold diamond rings.  The gold we use is nickel-free and hypoallergenic.  Although you can find less expensive nose jewelry, you won't find better quality or a more extensive selection of styles.  You'll be able to find rings featuring high quality, brilliant diamonds that provide beautiful sparkle no matter which size gem you select.
Our tasteful jewelry is also designed to be comfortable, featuring a unique design that allows the gem to sit low in its setting so that it lays flat against the side of your nose. To simply put, our diamond rings are elegant and extremely well crafted, allowing you to showcase your individuality and style in comfort.
Diamond rings are a time-honored way to accent your features, but despite their long history, they're glamorous, flattering and stylish. Stay with high quality jewelry like a gold diamond ring and you'll enjoy it for many years to come.
If you are thinking off buying Diamond Jewelry in Bangkok Thailand, please contact us to give us your specification and requirements and we will advise you the steps to buy a genuine diamond with proper certification.

Buying Diamond Jewelry in Bangkok Thailand

Contact Us!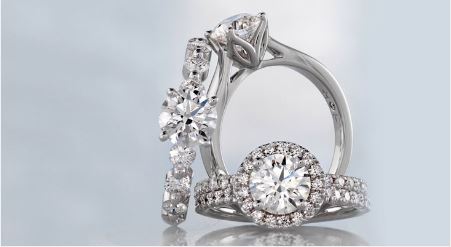 How to Order with Us
Welcome to our online shopping guide.
To place your online order, you must follow some easy steps below.
Register with our website and after registered, you can now use your username and password to log in and place your order.
Choose the diamond jewelry of your choice. You can either search the item by code, product type or category. Click the chosen item, description will appear.
Add desire quantity and shipping method then click add to cart. If you want to add another item, click continue shopping or if you are done, you may now check out.
You will have to fill out the shipping address form in order for us to know where the parcel will be sent. After filling out the form you may click next and you can now view your order and after checking all the details, click confirm button to confirm your order.
Choose the payment method convenient for you. Fill out the form and pay.
Our staff will inform you the order status, date of delivery and other details via email. 
Reference Reads: Diamond Certification
Sponsored Pages
Subscribe to our nose-piercings newsletter to stay up-to-date with the latest news, trends and articles published on this site.