Chinese and Indian gold jewelry demand falling off a cliff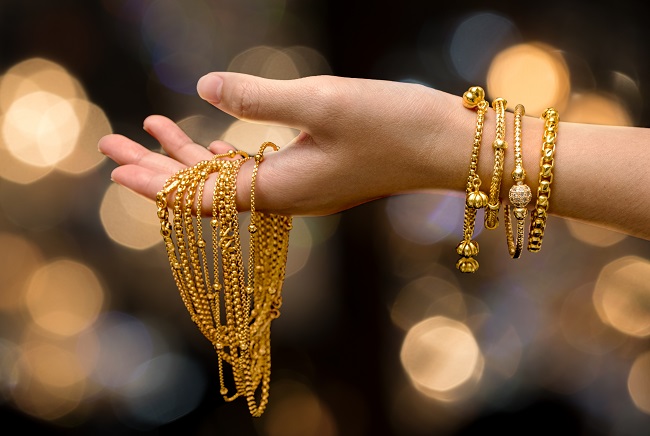 (Kitco News) - Investment demand will continue to drive gold prices even as physical sales in critical global markets have fallen off a cliff so far this year, according to one investment research group.
In a report Thursday, Alexander Kozul-Wright, a commodities economist at Capital Economics, highlighted dismal gold jewelry demand in China and India.
Quoting Chinese customs data, Kozul-Write, noted gold imports that imports fell by 50% year-over-year in the first two months 2020. Meanwhile, he added that withdrawals from Shanghai's gold exchange fell by 56% during the same period.
Looking ahead, Kozul-Write said that he doesn't expect to see a significant rebound in gold jewelry demand as gold prices remain high against the Chinese yuan and consumers remain subdued as the nation starts to recover from the COVID-19 pandemic.
"That said, China's gold imports may stage a comeback in the second half of the year, assuming that economic growth continues to gather pace and households start spending again," he added.
Kozul-Write is even more pessimistic about India's gold market. According to India's trade data, he said that gold imports last month fell by a whopping 73% m/m in March.
"It appears that inflated local-currency prices slashed jewelry demand in India's price-sensitive market," he said. "And with anecdotal evidence suggesting that domestic gold purchases ceased altogether after the government imposed a three-week lockdown on [March 24], India's gold imports could sink even lower in April."
Although gold jewelry demand is expected to be weak through 2020, Kozul-Write said that he expects investment demand to dictate gold prices this year. Currently, Capital Economics sees gold prices ending the year at $1,600 an ounce.
"In our view, the price of gold will only begin to fall once the global spread of COVID-19 is brought firmly under control," he said.
Last week, a $2.3 trillion loan program launched by the Federal Reserve -- to help small and medium-sized businesses impacted by the COVID-19 pandemic -- helped to push gold prices to a fresh seven-year high.
The precious metal is seeing some technical selling pressure at the start of the new week. June gold futures last traded at $1,734.50 an ounce, down 1% on the day.
News source & Original Author: By Neils Christensen For Kitco News
Sponsored Pages
Subscribe to our nose-piercings newsletter to stay up-to-date with the latest news, trends and articles published on this site.