Where to Buy Nose Rings | Nose Piercing Chicago
Before you ask where to buy nose rings you should know what are the things you should know when it come to selecting or purchasing a nose ring. Who knew that buying a nose ring came with so many decisions?
No doubt you have gone to all the Search Engines and Maps looking for nearest nose piercing shops or online shops! What style looks right for you? How do you know whether a nose ring that looks great on one person will properly accentuate your features?
Tailor made search engine nose ring!
Search for where to buy nose rings with our tailor made search engine for nose jewelries!
Search for 3 different locations at once! Type " where to buy nose rings " and SE will search the most suitable sites based on you location.
Search for Certified Professional Piercer near you!
APP stands for Association of Professional Piercers
All active Members must abide by the current APP Member Code of Conduct.
To report Impostors falsely claiming APP membership, please email members@safepiercing.org.
Below is how their search box look like. Click on the image to location a certified professional piercer near you.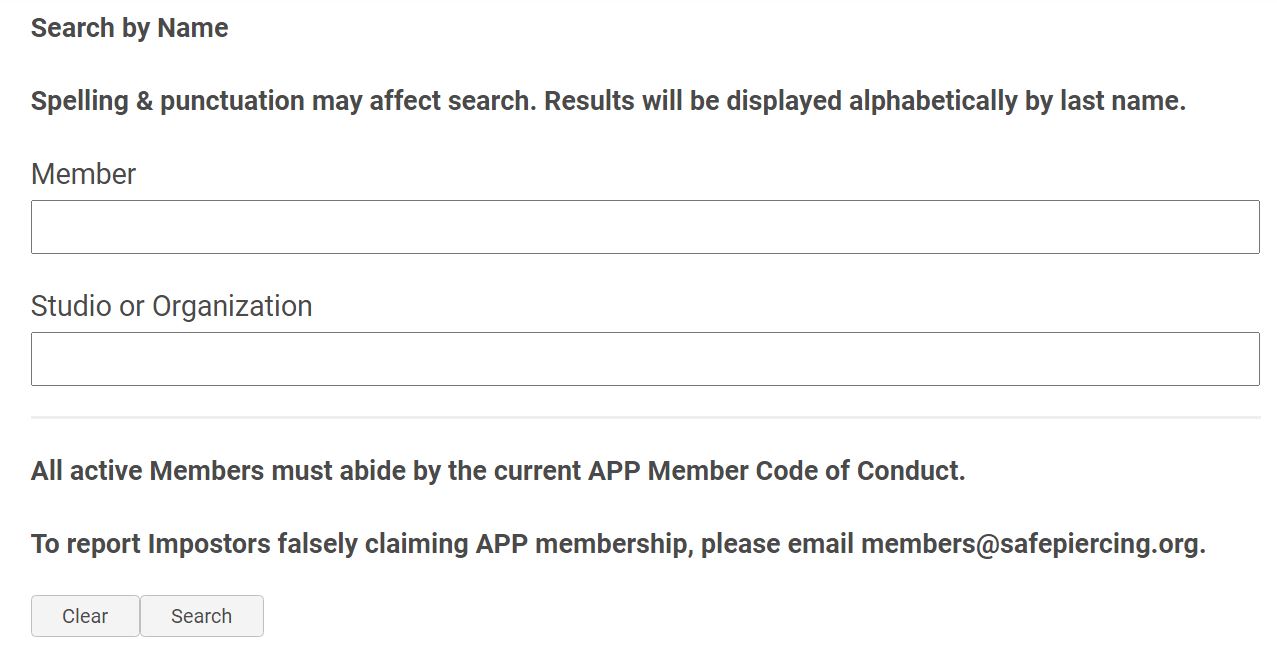 It is common that we tend look at the nose rings design and price first when buying the jewelry. But here are some of the important things you should know before buying one!

Things you should know Before buying Nose Ring Online
1. Nose Ring / Gauge

"Gauge" is the thickness of the post. The higher the number, the thinner the post.
18 gauge (1.02mm) post.
20 gauge (.81mm)
A post thinner than 20 gauge is not recommended for most nose piercings.
2. Nose ring Post Length
Get the right length (the length of the part inside your nose) can keep a nose screw from flipping around, or a help a nose pin lay flat on the nose. 
3. Stone/Gem Size
Take into account your personal taste, work environment, and facial features when choosing a stone/gem size.
1.2mm
Is ideal for a conservative workplace or if you want a tiny bit of sparkle.
1.6mm
The perfect size for most people and still relatively discrete. 
2mm
Gem stone may overwhelm a smaller nose
Also read our " where to buy nose rings " for additional information. Click here Nose Rings Location Search
4. The Safest Metals
Some Nose Ring Metals Are Safe and Some Cause Allergies or Sensitivity
Titanium, Surgical Stainless Steel & Gold
Metals That Are Not Recommended:
Silver, Nickel and any other metal that is not titanium or stainless steel.
5. There Are Multiple Types of Nose Rings
There are so many shapes and sizes to choose from, so you really need to make sure that you learn about the different types and sizes of nose jewelry before you talk to your piercer. Make sure that you are able to remove your nose stud.
Types of Nose Jewelry
Nose stud/nose bone
Nose hoop
Circular barbell
Nostril screw
L-shaped nose pin or fishtail
Captive bead ring
Post Style
Alluring Body nose studs are available as pins (also known as bones or studs), screws (or U shaped), and L shaped.
L Post (Standard): L bends are usually used for initial piercings because they are easy to get in. They are also a nice choice for someone who has trouble getting the U shaped screw in, or who likes to change their jewelry often. They are easy and relatively secure.
Pin Post: Nose pins offered by Alluring Body are incredibly comfortable and easy to wear. The little ball on the end is simply pushed through the piercing and holds the jewelry in place - it is not detachable. We have perfected the size of the ball so it is easy to get in, but also tight enough to be secure. If you find that nose screws flip around or are uncomfortable, our nose pins are your best choice. Because the end ball can damage the delicate skin in new piercings, they are only intended for healed piercings.
U Post (Nose Screw): Alluring Body nose screws are designed to fit securely. The screw is threaded through the piercing, resulting in a very secure fit. Nose screws can be difficult to get in. We recommend having your piercer insert your nose screw for the first time. If you have a very active lifestyle or are concerned about your nose ring falling out, this is probably the best style for you.
6. Cleaning the Jewelry
You don't need to clean your jewelry while you are still healing. It is normal to see discharge, which may form into a crust. Don't pick at it. Instead, dip a cotton ball in some salt solution and wipe the crust off. The crust may come off easier after a hot shower so make sure it's still there.
7. It Doesn't Cost Too Much
A nose piercing will not make you broke, and you probably don't need to save money over several months to cover the costs. The price of a typical nose piercing is $30 to $80. This is the total cost for the piercing and the jewelry.
Click here if you want to know where to buy nose rings at a cheaper price.
To the top of this " where to buy nose rings ' page.
It's true that the internet is a wide-open resource for shopping or viewing examples of nose piercings. You can also look at photos in our nose rings gallery or in the online store of this web site to view many examples of beautiful nose piercing jewelry.

Sponsored Pages
Subscribe to our nose-piercings newsletter to stay up-to-date with the latest news, trends and articles published on this site.