A look at piercing nose practices around the world!
Lets take a look at various piercing nose culture around the world!
The nose stud or the nose ring, has been an essential and integral part of various cultures around the world. The practice of piercing nose is an age-old tradition that heads back centuries and has significance even today. Nose rings are positively associated with the culture itself as they are worn by women is a non-theistic faith that draws people who see tattoos, piercings and other physical alterations as ways of experiencing the divine or expressing their identities and culture.

1880s South Indian Women with Nose Piercing.
Piercing Nose in Nepal
Two sisters harvesting wheat in the traditional Tamang way. The ripe heads are being cut individually from the stem and put in a basket. The heads are later dried and threshed with a stick. Piercing nose is very common and integral part for the Tamang girls. Photo: Fritz Berger, Dandapakhar, Nepal

Nuu-chah-nulth, also called Nootka, North American Indians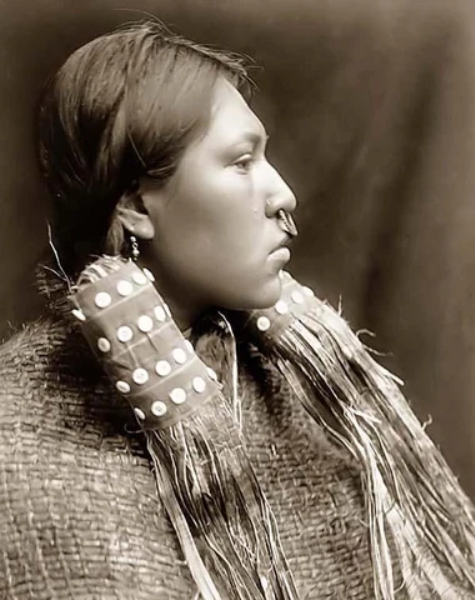 Nose piercing by Nuu-chah-nulth, also called Nootka, North American Indians who live on what are now the southwest coast of Vancouver Island, Canada, and on Cape Flattery, the northwest tip of the state of Washington, U.S.

Apatani Tribes
Piercing nose by Apatani tribal women, Ziro, Arunachal Pradesh, India. This is a photograph taken during a wedding celebration in the Hija village at Ziro.

A tree is not a project for us; a tree is our life.
Join Us at Facebook!