Latest updates on Covid 19 in Thailand
2nd Jan 2020
Thailand's capital is shutting down venues including schools and entertainment areas as coronavirus cases continue to spread.
Thailand reported 279 new cases on Friday including two deaths.
Seven provinces including Bangkok have been designated red zones where places including entertainment venues, boxing rings, gyms and flea markets are ordered closed.
Restaurants are allowed to serve only takeout food. The restrictions are in place until mid-January.
A new outbreak has spread from the country's largest wholesale seafood market in Samut Sakhon south of Bangkok and from another outlet in Rayong, and both places continue to log the highest number of infections. Bangkok reported 180 cases in the last 24 hours
Important Covid 19 Resources in Thailand.
1. Department of Disease Control
Visit Ministry Of Public Health to get latest updates and Covid-10 situation reports.
Their report will look as below;
Covid-19 Situation Reports
Thailand map will all provinces color with Red, Orange, Yellow and Green.
Under the new measures, the country will be divided into three zones,
Called Maximum Controlled or Red Zones,
Controlled or Orange Zones
Maximum Vigilance or Yellow Zones.
No more Safe or Green Zones.

A Table of Covid-19 Cases by Provinces.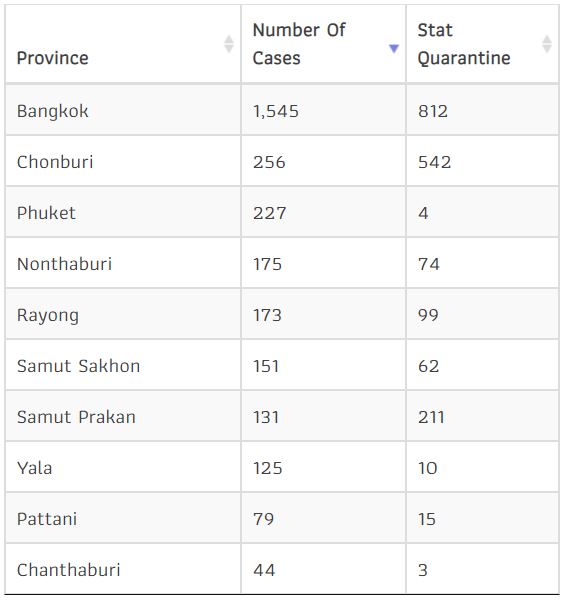 A Graph with Covid-19 cases trend in Thailand.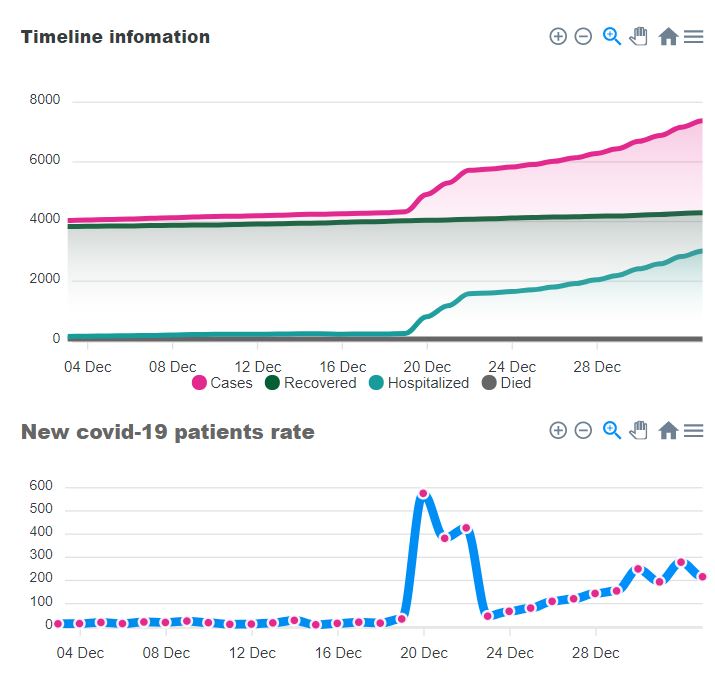 A Bar chart showing Thailand Covid-19 cases by nationality.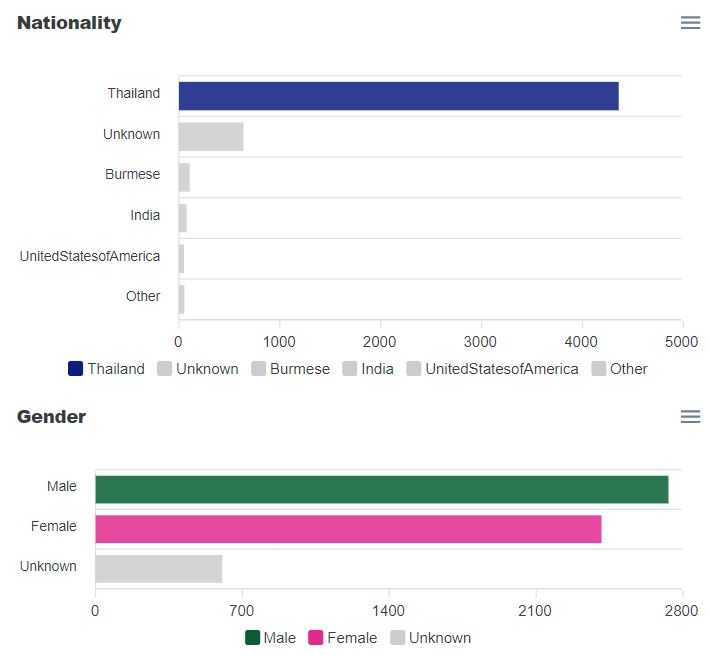 2.  Risk levels and recommendations for self assessment during COVID19
3. Thai Covid-19 apps
Thai Covid-19 apps
Mor Chana
Thai Chana

The Mor Chana and Thai Chana contact tracing apps, endorsed by the government to stop the spread of Covid-19.
Mor Chana is an app designed to help medical professionals, government agencies and the public trace Covid-19 infections. Users can submit information to the app about their health status and location to assist the government and doctors trace the spread of the virus.

Thai Chana's website says the app will store the check-in and check-out data for only 60 days, but users will have to take the site's word for it because the statement is not detailed in the terms and conditions.

Coronavirus disease (COVID-19) is an infectious disease caused by a newly discovered coronavirus. Most people who fall sick with COVID-19 will experience mild to moderate symptoms and recover without special treatment.
HOW IT SPREADS
The virus that causes COVID-19 is mainly transmitted through droplets generated when an infected person coughs, sneezes, or exhales. These droplets are too heavy to hang in the air, and quickly fall on floors or surfaces. You can be infected by breathing in the virus if you are within close proximity of someone who has COVID-19, or by touching a contaminated surface and then your eyes, nose or mouth. continue reading here
Sponsored Pages
Subscribe to our nose-piercings newsletter to stay up-to-date with the latest news, trends and articles published on this site.