Different kinds of nose rings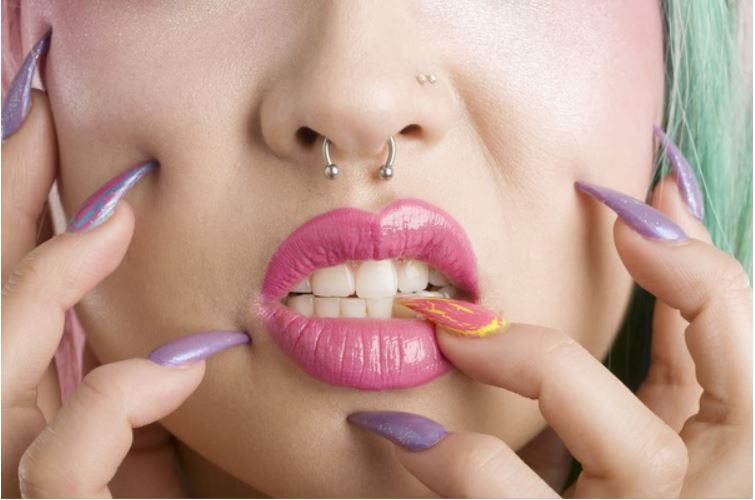 Do you know how many different kinds of nose rings? Nose jewelry are a great way to add some style and glamor to your look, but you should be careful about what kind of styles and shapes you are using for your nose piercings. The most common are the nose stud and nose rings and barbells. Here are the different types of nose rings and nose studs that are available today.
Here are a list of all the different kinds of nose rings
L-Shaped Nose Ring
Nose Bone Ring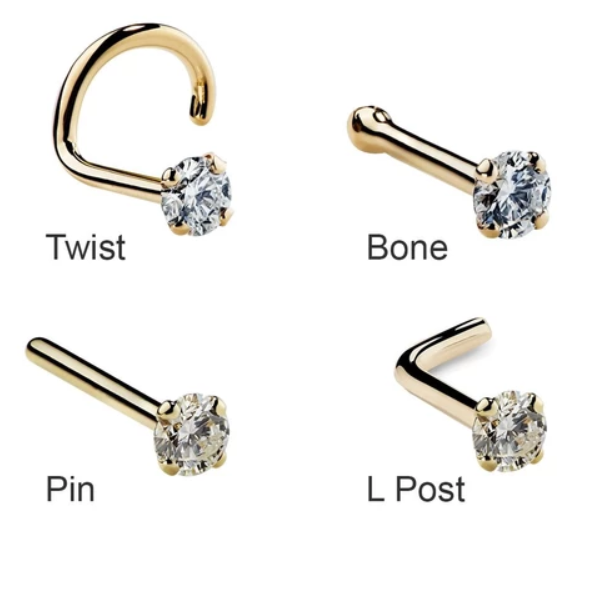 Nose Stud

Septum Ring

Nostril Screw
Nose Ring
Captive Bead
Bar Closure Nose Rings
Fishtail Nose Ring
Gemstone Nose Ring
Labret Nose Ring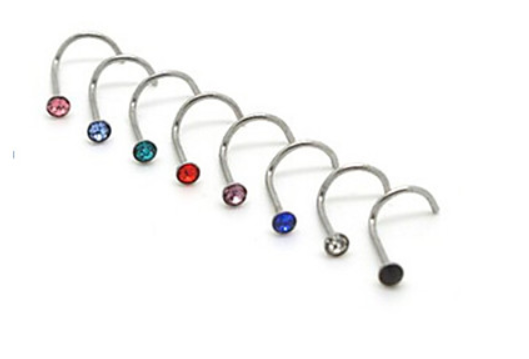 Hoop Nose Ring
Nose hoops are another popular nose ring design. There are different styles and sizes of nose hoops that are available. You can choose from different types of materials for your hoop nose rings, like gold, silver, copper, silver and steel. The hoop nose rings can either be worn on the nostrils or can even be worn through the septum. You can select from the various designs currently available. Remember, you may want to opt for a different sort of nose hoop, especially if you're planning to wear it as part of your bridal wear. Some shops even offer discounted rates provided you purchase the rest of your bridal jewelry from their shop

Fake Nose Ring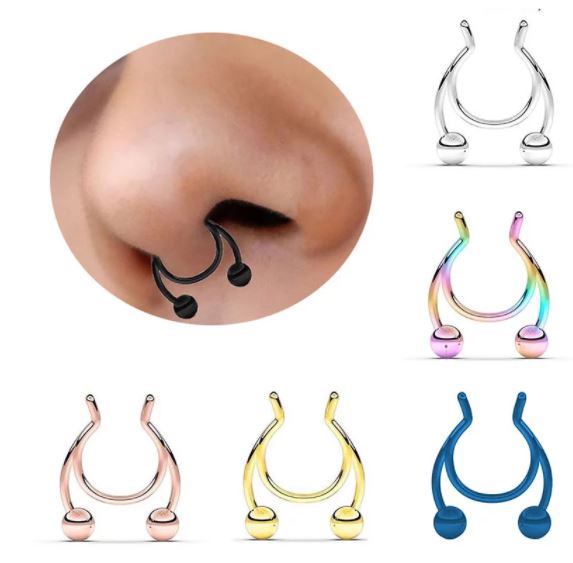 To look for the different kinds of nose rings, you can surf our website look for them at your local jeweler or tattoo artist. If you do not find the right type of nose jewelry in your local area, you can also look for them online at Nose Piercing Resources. Here you can find many piercing artists and jewelers have websites, and offer their services online.
If you're going to get your nose pierced, remember to take care to ensure that no infection sets in. Even if you go to a top-notch professional, nose piercing problems can develop. When you are getting your piercing done, ask your piercing professional for aftercare instructions ahead of time. You might be excited or a little uncomfortable immediately after the piercing, and if you wait until then to receive instructions you might have difficulty remembering them!
It's wise to learn about them ahead of time so that if you experience symptoms you'll understand why. Apart from consulting your local doctor, you may want to do online research here to learn what you can do in order to avoid a case of Nose piercing infection.
Sponsored Pages
Subscribe to our nose-piercings newsletter to stay up-to-date with the latest news, trends and articles published on this site.