Pielęgnacja po przekłuwaniu nosa
Oto niektóre z najlepszych wskazówek dotyczących pielęgnacji po przekłuwaniu nosa od APP;
Przekłucie nosa to wspaniały sposób na ozdobienie twarzy! Następnym krokiem jest zapoznanie się z odpowiednimi technikami pielęgnacji po przekłuwaniu nosa, aby piercing leczył się tak szybko i bez powikłań, jak to tylko możliwe. Dowiedz się, co zrobić z wyprzedzeniem, aby od razu po przekłuciu rozpocząć właściwą pielęgnację. Bardzo ważne jest, aby postępować zgodnie ze wskazówkami dotyczącymi pielęgnacji podanymi przez piercer. Zaufałeś mu, jeśli chodzi o wykonanie przekłucia, więc powinieneś zaakceptować doświadczenie tej osoby.
PIELĘGNACJA PRZECIĄGNIĘCIA NOSA: ROZWIĄZANIA DO CZYSZCZENIA 
Użyj jednego lub obu z poniższych rozwiązań do gojenia kolczyków:
Zapakowany sterylny roztwór soli morskiej bez dodatków (przeczytaj etykietę) lub mieszanina niejodowanej soli morskiej: Rozpuść 1/4 łyżeczki niejodowanej (wolnej od jodu) soli morskiej w jednej filiżance (8 uncji) ciepłej destylowanej lub woda butelkowana. Silniejsza mieszanka nie jest lepsza; zbyt mocny roztwór soli może podrażniać piercing.
Łagodne, bezzapachowe mydło w płynie - najlepiej przeciwbakteryjne lub bakteriobójcze.
INSTRUKCJA CZYSZCZENIA PRZEKŁUĆ NOSA
Umyj dokładnie ręce przed czyszczeniem lub dotknięciem przekłucia z jakiegokolwiek powodu.


SALINE moczyć przez pięć do dziesięciu minut raz lub więcej razy dziennie. Odwróć kubek ciepłego roztworu soli fizjologicznej nad tym obszarem, aby wytworzyć próżnię. W przypadku niektórych kolczyków łatwiejsze może być nakładanie za pomocą czystej gazy lub papierowych ręczników nasączonych roztworem soli. Później krótkie płukanie usunie wszelkie pozostałości.


MYDŁO nie częściej niż raz lub dwa razy dziennie. Podczas kąpieli spień kroplę mydła wielkości perły, aby wyczyścić biżuterię i piercing. Pozostaw środek czyszczący na kolczyku nie dłużej niż trzydzieści sekund.


Dokładnie SPŁUKAĆ, aby usunąć wszelkie ślady mydła z kolczyka. Nie ma potrzeby obracania biżuterii przez piercing.


WYSUSZAĆ, delikatnie wklepując czyste, jednorazowe produkty papierowe. Ręczniki tekstylne mogą gromadzić bakterie i zaczepiać biżuterię, powodując obrażenia.


PRZEKŁUCANIE NOSU PO PIELĘGNACJI: CO JEST NORMALNE?


Początkowo: krwawienie, miejscowy obrzęk, tkliwość lub zasinienie.


Podczas gojenia: pewne przebarwienia, swędzenie, wydzielanie białawo-żółtego płynu (nie ropy), który utworzy skorupę na biżuterii. Tkanka może zacisnąć się wokół biżuterii podczas gojenia.


Po wyleczeniu: biżuteria nie może się swobodnie poruszać w kolczyku; nie zmuszaj tego. Jeśli nie uwzględnisz czyszczenia przekłucia jako części codziennej rutyny higienicznej, mogą gromadzić się normalne, ale śmierdzące wydzieliny ciała.


Piercing może wydawać się zagojony przed zakończeniem procesu gojenia. Dzieje się tak, ponieważ tkanka goi się od zewnątrz i chociaż czuje się dobrze, wnętrze pozostaje kruche. Bądź cierpliwy i utrzymuj czyszczenie przez cały okres gojenia.


Nawet zagojone kolczyki mogą się skurczyć lub zamknąć w ciągu kilku minut po tym, jak były tam przez lata! To zależy od osoby; jeśli podoba ci się piercing, trzymaj biżuterię - nie zostawiaj jej pustej.


PIELĘGNACJA PRZECIĄGNIĘCIA NOSA: CO ZROBIĆ


Umyj ręce przed dotknięciem piercingu; zostaw go w spokoju, z wyjątkiem czyszczenia. Podczas gojenia nie ma potrzeby obracania biżuterii.
Bądź zdrów; im zdrowszy styl życia, tym łatwiej będzie zagoić się piercing. Wysypiaj się i stosuj pożywną dietę. Ćwiczenia podczas gojenia są w porządku; słuchaj swojego ciała.


Upewnij się, że pościel jest regularnie prana i zmieniana. Noś czystą, wygodną i oddychającą odzież, która chroni piercing podczas snu.


Prysznice są zwykle bezpieczniejsze niż kąpiele, ponieważ w wannie mogą znajdować się bakterie. Jeśli kąpiesz się w wannie, wyczyść ją dobrze przed każdym użyciem i wypłucz piercing po wyjściu.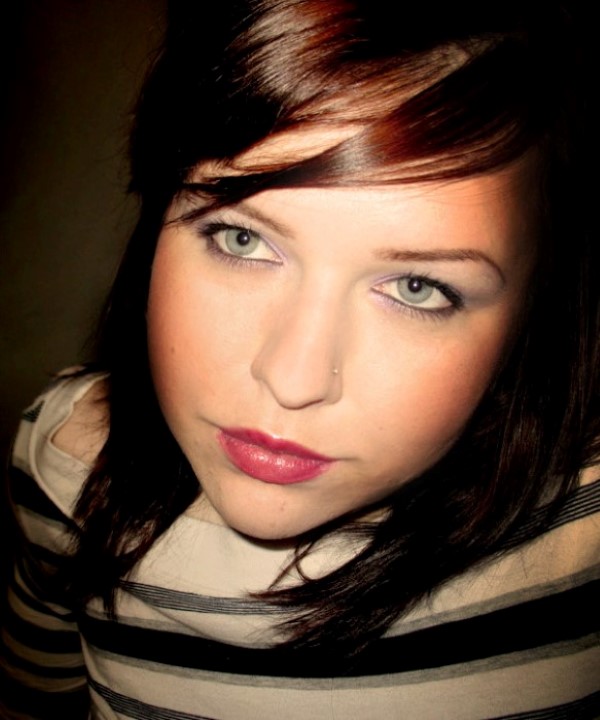 PIELĘGNACJA PRZECIĄGNIĘCIA NOSA: CZEGO UNIKAĆ
Unikaj czyszczenia za pomocą Betadine®, Hibiciens®, alkoholu, nadtlenku wodoru, Dial® lub innych ostrych mydeł, ponieważ mogą one uszkodzić komórki. Unikaj również maści, ponieważ uniemożliwiają niezbędną cyrkulację powietrza.


Unikaj Bactine®, roztworów do pielęgnacji przekłutych uszu i innych produktów zawierających chlorek benzalkonium (BZK). Mogą być drażniące i nie są przeznaczone do długotrwałego leczenia ran.


Unikaj nadmiernego czyszczenia. Może to opóźnić gojenie i podrażnić przekłucie.


Unikaj zbędnych urazów, takich jak tarcie o odzież, nadmierny ruch okolicy, zabawa biżuterią i energiczne czyszczenie. Czynności te mogą powodować powstawanie nieestetycznej i niewygodnej tkanki bliznowatej, migrację, przedłużone gojenie i inne komplikacje.


Podczas gojenia unikaj wszelkiego kontaktu oralnego, szorstkiej zabawy i kontaktu z płynami ustrojowymi innych osób na lub w pobliżu przekłucia.


Unikaj stresu i rekreacyjnego używania narkotyków, w tym nadmiernej ilości kofeiny, nikotyny i alkoholu.


Unikaj zanurzania przekłucia w niehigienicznych zbiornikach wodnych, takich jak jeziora, baseny, jacuzzi itp. Lub chroń piercing za pomocą wodoodpornego bandaża uszczelniającego rany (takiego jak 3M ™ Nexcare ™ Clean Seals). Są one dostępne w większości aptek.


Unikaj wszelkich produktów kosmetycznych i środków higieny osobistej na lub wokół przekłucia, w tym kosmetyków, balsamów, sprayów itp.
Nie zawieszaj amuletów ani żadnych przedmiotów na biżuterii, dopóki piercing nie zostanie całkowicie wyleczony.
PIELĘGNACJA NOSU: WSKAZÓWKI I PORADY BIŻUTERIA:
O ile nie ma problemu z rozmiarem, stylem lub materiałem początkowej biżuterii, pozostaw ją na miejscu na cały okres gojenia. Zwróć się do wykwalifikowanego piercera, aby dokonać jakiejkolwiek zmiany biżuterii, która jest konieczna podczas leczenia. Odwiedź witrynę APP, aby zlokalizować członka APP lub poproś o kopię naszej broszury Picking Your Piercer.)


Skontaktuj się z piercerem, jeśli biżuteria musi zostać usunięta (na przykład w celu przeprowadzenia zabiegu medycznego). Dostępne są niemetalowe alternatywy biżuterii.


Zawsze zostawiaj biżuterię. Nawet stary lub dobrze zagojony piercing może się skurczyć lub zamknąć w ciągu kilku minut, nawet po wielu latach. Jeśli zostanie usunięty, ponowne włożenie może być trudne lub niemożliwe.


Czystymi rękami lub produktem papierowym należy regularnie sprawdzać, czy gwintowane końce biżuterii są szczelne. ("Righty-tighty, leefty-loose".)
Noś czystą zapasową piłkę na wypadek zgubienia lub pęknięcia.


Jeśli zdecydujesz, że nie chcesz już przekłuwać, po prostu zdejmij biżuterię (lub poproś profesjonalnego przekłuwacza o jej usunięcie) i kontynuuj czyszczenie kolczyka, aż otwór się zamknie. W większości przypadków pozostanie tylko mały ślad.
W przypadku podejrzenia infekcji należy pozostawić wysokiej jakości biżuterię lub obojętną alternatywę, aby umożliwić drenaż lub infekcję. Jeśli biżuteria zostanie usunięta, komórki powierzchniowe mogą się zamknąć, co może uszczelnić infekcję w kanale przekłuwającym i spowodować ropień. Nie zdejmuj biżuterii, chyba że zaleci to lekarz.
PIELĘGNACJA PRZECIĄGNIĘCIA NOSU: DLA OKREŚLONEGO OKOLICY / CHRZĄSTKI UCHA I TWARZY:
Użyj sztuczki związanej z koszulką: ubierz poduszkę w duży, czysty t-shirt i odwracaj ją na noc; jedna czysta koszulka zapewnia cztery czyste powierzchnie do spania.


Utrzymuj czystość telefonów, słuchawek, okularów, kasków, czapek i wszystkiego, co styka się z przekłutym obszarem.


Do stylizacji włosów używaj kationów i doradzaj stylistce nowy lub leczniczy piercing.
Każde ciało jest wyjątkowe, a czasy gojenia się znacznie różnią. Jeśli masz jakieś pytania, skontaktuj się z piercerem.
Aby uzyskać pełne informacje na temat pielęgnacji po przekłuwaniu nosa i porady specjalistów, odwiedź witrynę APP pod następującym linkiem; Stowarzyszenie profesjonalnych przebijaków
To the top of Nose Piercing Aftercare.

Sponsored Pages
Subscribe to our nose-piercings newsletter to stay up-to-date with the latest news, trends and articles published on this site.