Neuspiercing nazorg; Hoe u uw neuspiercing reinigt
Hier zijn enkele van de beste tips voor nazorg voor neuspiercings van APP;
Je neus laten piercen is zo'n geweldige manier om je gezicht te versieren! En uw volgende stap is om uzelf vertrouwd te maken met de juiste nazorgtechnieken voor neuspiercings, zodat uw piercing zo snel en probleemloos mogelijk geneest. Leer van tevoren wat je moet doen, zodat je direct na het piercen met de juiste zorg kunt beginnen. Het is erg belangrijk om de tips voor het naaien van de piercing te volgen die door je piercer zijn gegeven. U hebt uw vertrouwen in hem of haar gesteld om de piercing uit te voeren, en daarom moet u de expertise van die persoon accepteren.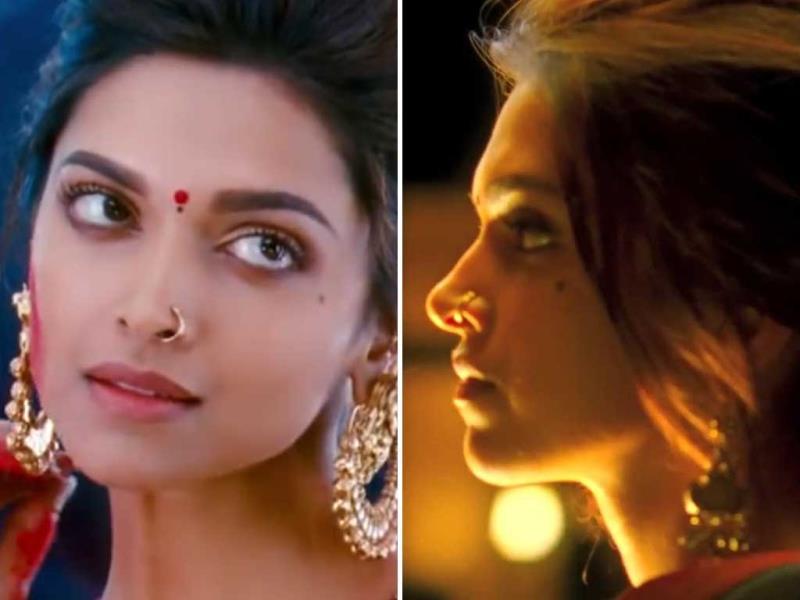 NEUSPIERCING NAVERZORGING: REINIGINGSOPLOSSINGEN
Gebruik een of beide van de volgende oplossingen om piercings te genezen:
Verpakte steriele zoutoplossing zonder toevoegingen (lees het etiket), of een niet-gejodeerd zeezoutmengsel: Los 1/4 theelepel niet-gejodeerd (jodiumvrij) zeezout op in een kopje (8 oz.) Warm gedestilleerd of flessenwater. Een sterker mengsel is niet beter; een te sterke zoutoplossing kan de piercing irriteren.
Een milde, geurvrije vloeibare zeep - bij voorkeur antimicrobieel of kiemdodend.
REINIGINGSINSTRUCTIES VOOR NEUSPIERCINGS
Was je handen grondig voordat je je piercing reinigt of om welke reden dan ook aanraakt.
SALINE laat een of meerdere keren per dag vijf tot tien minuten weken. Keer een kopje warme zoutoplossing om boven het gebied om een ​​vacuüm te vormen. Bij bepaalde piercings kan het gemakkelijker zijn om ze aan te brengen met een schoon gaasje of met keukenpapier doordrenkt met zoutoplossing. Een korte spoeling daarna zal alle resten verwijderen.
ZEEP niet vaker dan een of twee keer per dag. Schuim tijdens het douchen een druppel zeep ter grootte van een parel in om de sieraden en de piercing schoon te maken. Laat de reiniger niet langer dan dertig seconden op de piercing zitten.
SPOEL grondig om alle zeepresten van de piercing te verwijderen. Het is niet nodig om de sieraden door de piercing heen te draaien.
DROOG door zachtjes te kloppen met schone, papieren wegwerpproducten. Stoffen handdoeken kunnen bacteriën bevatten en aan sieraden blijven haken, waardoor ze letsel kunnen oplopen.
NEUSPIERCING NA VERZORGING: WAT IS NORMAAL?


Aanvankelijk: enige bloeding, plaatselijke zwelling, gevoeligheid of blauwe plekken.
Tijdens genezing: enige verkleuring, jeuk, afscheiding van een witgele vloeistof (geen pus) die wat korstjes op de sieraden vormt. Het weefsel kan zich rond het sieraad vastzetten terwijl het geneest.
Eenmaal genezen: het sieraad mag niet vrij bewegen in de piercing; forceer het niet. Als je het schoonmaken van je piercing niet opneemt als onderdeel van je dagelijkse hygiëneroutine, kan er zich een normaal maar stinkende lichaamsafscheiding ophopen.
Een piercing lijkt misschien genezen voordat het genezingsproces is voltooid. Dit komt doordat weefsel van buiten naar binnen geneest, en hoewel het fijn aanvoelt, blijft het interieur kwetsbaar. Wees geduldig en blijf schoonmaken gedurende de hele genezingsperiode.
Zelfs genezen piercings kunnen binnen enkele minuten krimpen of sluiten nadat ze er jarenlang zijn geweest! Dit verschilt van persoon tot persoon; als je piercings leuk vinden, bewaar sieraden dan in - laat ze niet leeg.
NEUSPIERCING NAVERZORGING: WAT TE DOEN


Was uw handen voordat u de piercing aanraakt; laat het met rust, behalve bij het schoonmaken. Tijdens de genezing is het niet nodig om uw sieraden te roteren.
Blijf gezond; hoe gezonder je levensstijl, hoe gemakkelijker je piercing zal genezen. Zorg voor voldoende slaap en eet een voedzaam dieet. Oefening tijdens genezing is prima; luister naar je lichaam.
Zorg ervoor dat uw beddengoed regelmatig wordt gewassen en verschoond. Draag schone, comfortabele, ademende kleding die je piercing beschermt terwijl je slaapt.
Douches zijn over het algemeen veiliger dan baden, omdat badkuipen bacteriën kunnen bevatten. Als je in een badkuip baadt, maak deze dan voor elk gebruik goed schoon en spoel je piercing af als je weer weggaat.
NEUSPIERCING NAVERZORGING: WAT TE VERMIJDEN
Vermijd reiniging met Betadine®, Hibiciens®, alcohol, waterstofperoxide, Dial® of andere agressieve zepen, aangezien deze de cellen kunnen beschadigen. Vermijd ook zalven, omdat deze de noodzakelijke luchtcirculatie verhinderen.
Vermijd Bactine®, oorverzorgingsoplossingen met gaatjes en andere producten die benzalkoniumchloride (BZK) bevatten. Deze kunnen irriterend zijn en zijn niet bedoeld voor langdurige wondverzorging.
Voorkom overmatig schoonmaken. Dit kan je genezing vertragen en je piercing irriteren.
Vermijd onnodig trauma zoals wrijving door kleding, overmatige beweging van het gebied, spelen met de sieraden en krachtig schoonmaken. Deze activiteiten kunnen de vorming van onooglijk en ongemakkelijk littekenweefsel, migratie, langdurige genezing en andere complicaties veroorzaken.
Vermijd elk oraal contact, ruw spel en contact met lichaamsvloeistoffen van anderen op of nabij uw piercing tijdens de genezing.
Vermijd stress en recreatief drugsgebruik, inclusief overmatige cafeïne, nicotine en alcohol.
Dompel de piercing niet onder in onhygiënische wateren zoals meren, zwembaden, bubbelbaden, enz. Of bescherm uw piercing met een waterdicht wondverband (zoals 3M ™ Nexcare ™ Clean Seals). Deze zijn verkrijgbaar bij de meeste drogisterijen.
Vermijd alle schoonheids- en persoonlijke verzorgingsproducten op of rond de piercing, inclusief cosmetica, lotions en sprays, enz.
Hang geen bedels of andere voorwerpen aan je sieraden totdat de piercing volledig is genezen.
NEUSPIERCING NAVERZORGING: TIPS EN TIPS SIERADEN
Tenzij er een probleem is met de maat, stijl of materiaal van de oorspronkelijke sieraden, laat deze dan gedurende de hele genezingsperiode zitten. Ga naar een gekwalificeerde piercer om eventuele sieradenwissels uit te voeren die tijdens de genezing nodig zijn. Ga naar de APP-website om een ​​APP-lid te vinden of om een ​​exemplaar van onze Picking Your Piercer-brochure aan te vragen.)
Neem contact op met je piercer als je sieraden moeten worden verwijderd (zoals voor een medische ingreep). Er zijn alternatieven voor niet-metalen sieraden beschikbaar.
Laat sieraden altijd binnen. Zelfs oude of goed genezen piercings kunnen binnen enkele minuten krimpen of sluiten, zelfs nadat ze er jarenlang zijn geweest. Indien verwijderd, kan opnieuw inbrengen moeilijk of onmogelijk zijn.
Zorg ervoor dat u met schone handen of een papieren product regelmatig de draadeinden van uw sieraden controleert op strakheid. ("Righty-tighty, lefty-loosey.")
Draag een schone reservebal bij verlies of breuk.
Mocht je besluiten dat je de piercing niet meer wilt, verwijder dan gewoon het sieraad (of laat het door een professionele piercer verwijderen) en ga door met het schoonmaken van de piercing totdat het gaatje weer dicht gaat. In de meeste gevallen blijft er slechts een klein merkteken over.
In het geval dat een infectie wordt vermoed, moeten sieraden van hoge kwaliteit of een inert alternatief op hun plaats worden gelaten om drainage of infectie mogelijk te maken. Als de sieraden worden verwijderd, kunnen de oppervlaktecellen zich sluiten, waardoor de infectie in het piercingkanaal kan worden afgesloten en een abces kan ontstaan. Verwijder geen sieraden, tenzij u hierom wordt gevraagd door een medische professional.
NEUSPIERCING NAVERZORGING: VOOR BEPAALDE AREASEAR / OOR KRAAKBEEN EN GEZICHT
Gebruik de t-shirttruc: kleed je kussen in een groot, schoon T-shirt en draai het elke nacht om; één schoon T-shirt biedt vier schone slaapoppervlakken.
Zorg ervoor dat telefoons, koptelefoons, brillen, helmen, hoeden en alles dat in contact komt met het doorboorde gebied schoon blijven.
Gebruik kation bij het stylen van je haar en adviseer je stylist over een nieuwe of genezende piercing.
Elk lichaam is uniek en de genezingstijden variëren aanzienlijk. Neem bij vragen contact op met je piercer.
Bezoek de APP-website via de volgende link voor volledige informatie over de nazorg van de neuspiercing en professioneel advies; Vereniging van Professionele Piercers
To the top of Neuspiercing nazorg; Hoe u uw neuspiercing reinigt.
Sponsored Pages
Subscribe to our nose-piercings newsletter to stay up-to-date with the latest news, trends and articles published on this site.